Adobe Lightroom gains GPU acceleration, undeleting, PNG export and other perks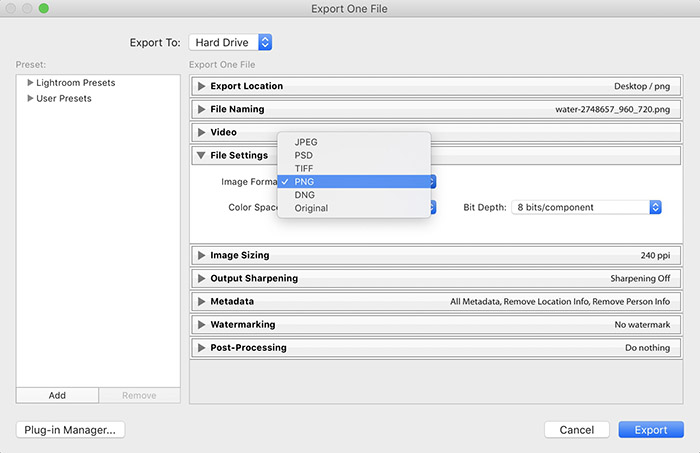 Avid photographers will appreciate a smoother and more responsive Lightroom Classic and RAW on computers, thanks to GPU acceleration, but that's scratching the surface of everything new and improved in the Lightroom ecosystem.
Here's an overview of Adobe's updates to the Lightroom ecosystem:
GPU acceleration: GPU-accelerated editing, providing a smoother and more responsive experience (Lightroom Classic and Camera Raw).
New batch options: Speed up your workflow with batch merge for HDR and panoramas (Lightroom Classic).
Discover edit downloads: Download edits found on Discover posts as presets by tapping on the three-dot menu at the top of each post, afterward head to your preset library to start applying them to your images (Lightroom for mobile, iOS and Android).
Undelete: Recover deleted photos on the device you're using (free users) and any devices connected to your account (premium subscriptions) (Lightroom Ecosystem).
Color labels: Embrace the rainbow by using color labels to organize your collections, collection sets and smart collections (Lightroom Classic).
PNG export: Export your photos as PNGs (Lightroom Classic and Camera Raw).
Mobile apps have been updated with these features, too.
Here's what's new in Lightroom 4.4 for iPhone and iPad:
Recover deleted photos: Deleted photos now go to a Deleted album where you can recover them for up to 60 days.
Screenshot auto-add option: Decide whether or not to import screenshots while automatically importing photos from the camera roll (off by default).
Additional search facets: You can now search for photos shot with a specific focal length, for raw, HDR, or pano photo types, and for images that include a depth map. To use, start typing "focal length:", "type:", or "depth map:" and the search auto-complete will let you pick from the available options in your catalog.
Create a preset from Discover posts: Turn the edits applied to a discover post (found in the Home section) into a preset by tapping on the three-dot menu at the top-right of the screen. The preset will be added to your collection of presets.
ACR integration: Support for the latest cameras and lenses found in the Adobe Camera Raw 11.4 release (the full list of supported cameras and lenses can be found at http://www.adobe.com/go/supported_cameras).
Lightroom Classic is a direct download from Adobe.
The standalone Lightroom app is available in Mac App Store and App Store with optional subscriptions at $10 per month or $119 per year. These Lightroom apps are also available with Adobe Creative Cloud subscriptions, which also include a host of other cross-platform apps with some cloud storage from Adobe to keep your photos in sync across devices.
More information is available on the Adobe blog.
Source link: https://www.idownloadblog.com/2019/08/13/adobe-lightroom-august-2019-updates/