Facebook takes Messenger's Dark Mode global
Facebook a month and a half ago began testing a pure black interface in Messenger's mobile app, and today a new Dark Mode setting has gone live for all Messenger users globally.
"We're excited to announce that everyone around the world will be able to activate Dark Mode in Messenger with a simple toggle switch from settings," the firm wrote this morning.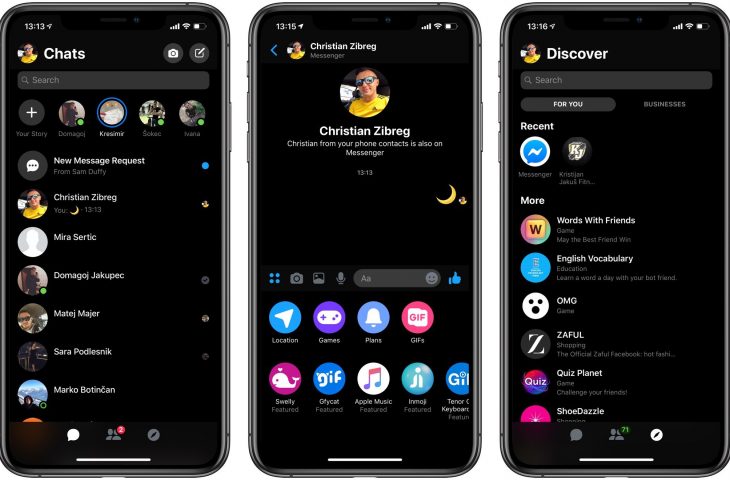 Dark Mode in Messenger saves battery on OLEDs and helps keep your peepers healthy
Messenger's much-darkened interface is pretty awesome, especially for late-night chatting, and is generally a lot easier on the eyes. And if your device has an OLED-based display, using dark modes in apps may even help conserve battery power.
Messenger's dark mode provides lower brightness while maintaining contrast and vibrancy. Dark mode cuts down the glare from your phone for use in low light situations, so you can use the Messenger features you love no matter when or where you are.
Watch the animation embedded below to see it in action.