The ECG app is not intended for use by people under 22 years old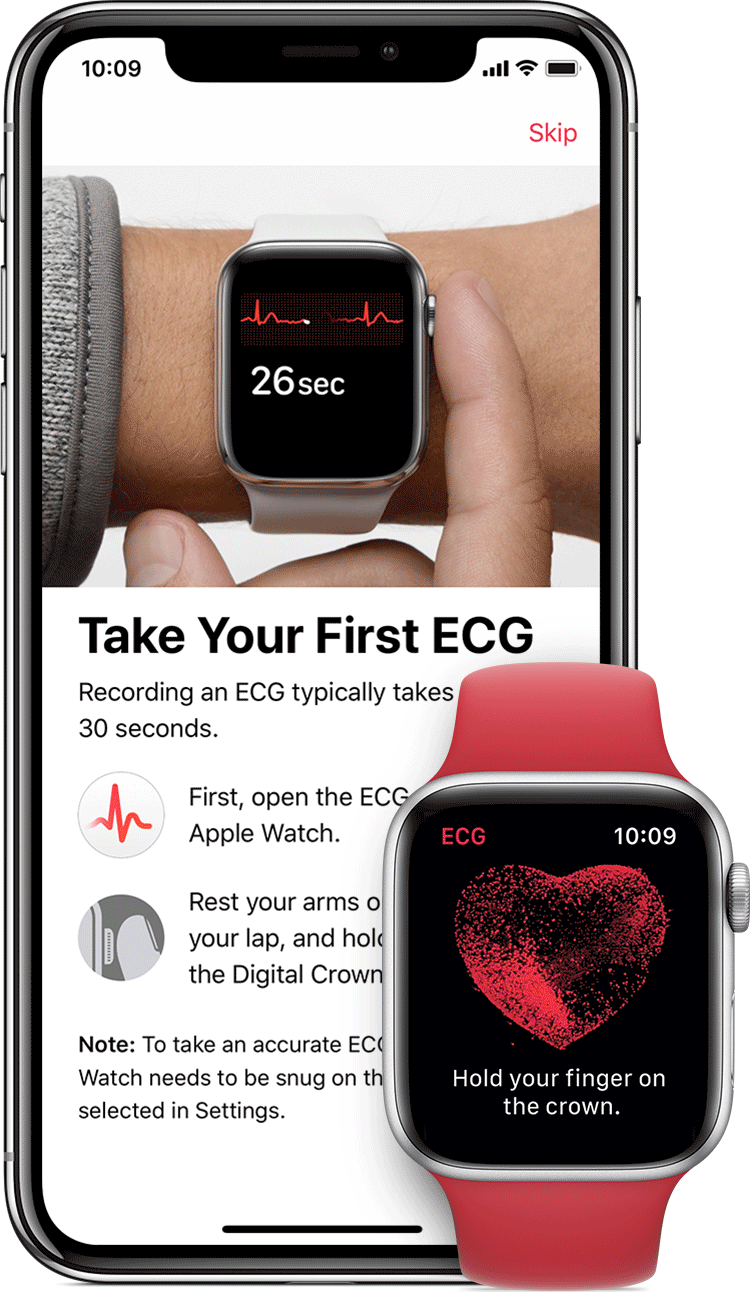 Apple today released the watchOS 5.2.1 update that brought a brand-new ECG app for taking heart rate measurements not dissimilar from a single-lead electrocardiogram, but you must be 22+ years old to use it.
It uses electrodes in the Digital Crown and the back crystal to measure a heart's electrical activity and determine the presence of atrial fibrillation or sinus rhythm on a classifiable waveform (one thing it cannot do is check for signs of a heart attack). ECG waveforms generated by the app are synced securely to the Health app on iPhone with iOS 12.1.1.
From there, it can be easily share with your clinician.
We're unsure as to why Apple has imposed age restriction on the ECG app, but suffice it to say that you can easily cheat by changing your birth date in the Health app. The onboarding process also puts up a warning screen for anyone under the age of 22, saying that the app is not intended for use by them.
TUTORIAL: How to use ECG app on Apple Watch
To continue with the onboarding process and start using the app, you must either meet the age requirement, wait until you're at least 22 or change your birth date as I mentioned above, which is something we don't really recommend for various reasons.
Be that as it may, the ECG app is available on Apple Watch Series 4 with watchOS 5.1.2 or later paired with iPhone 5s or later with iOS 12.1.1 or later. It's an FDA-regulated app intended for over-the-counter use in the United States, Puerto Rico, Guam and the US Virgin Islands.
While not intended to interpret or take clinical action based without further consultation with your doctor, waveforms generated by the app are meant to supplement rhythm classification solely for the purposes of discriminating AFib from normal sinus rhythm.
Source link: https://www.idownloadblog.com/2018/12/06/ecg-app-age-requirement/