Free Apps to Download TODAY ONLY 11/17/2018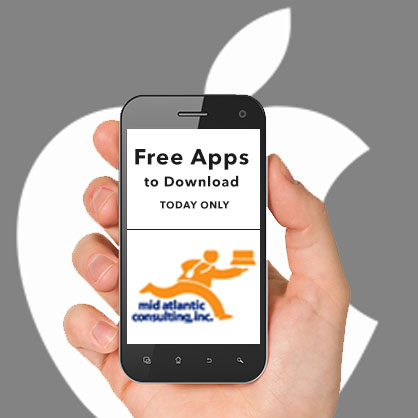 Find My Car – Car Locator , English Listening Master , My Gratitude Journal and more
iPhone:
Find My Car – Car Locator ( $1.99 → Free ) Gaurav Babbar Whenever you leave your car, set the marker to generate a point on the map. In addition to your vehicle's location, you can also save a photo and notes. If you're dealing with a parking meter, you can have Find My Car alert you when its nearing its expiration via a timer. When it's time to return to your vehicle, Find My Car will show you the way via map, radar, or augmented reality. The app also includes multiple themes, the ability to share locations, location history and favorites, and voice instructions.
My Gratitude Journal ( $2.99 → Free ) Happy Tapper
My Gratitude Journal will help you better appreciate the little things in life and be more positive. Consider all of the good things that you witnessed or that happened to you throughout the day and record them as journal entries. Each entry can include location data, photos, and even the emotions involved. When you're done reflecting you can share your entries or keep them private. An inspirational quote or motivational advice will appear after each entry. The app also includes the ability to export entries, reminders, and passcode protection.
Universal:
English Listening Master ( $3.99 → Free ) MasterKey Games English Listening Master allows you to improve your English language skills in an entertaining way. Each level requires you to listen to an audio clip and either tap or type the words you're hearing to form a complete sentence. Incorrect answers will cost you precious seconds and reduce your score, so be fast and efficient. The game also includes online multiplayer.
DayCost Pro – Personal Finance ( $2.99 → Free ) LingLing Chen
It takes mere seconds to record a transaction in DayCost. Just swipe down on the screen, pick a category, enter an amount, and swipe up to record. You're also able to attach a payment type, photo, and note to your transactions. DayCost allows you to create a budget and view graphical reports to keep your finances in check. It also includes passcode protection, iCloud support, and the ability to create custom categories.
Tiny Tanks! ( $0.99 → Free ) Owen Davis-Bower
Tiny Tanks is pure arcade goodness. You're able to hone your skills by battling through 50 single player levels featuring upgradable tanks and eight unique enemies. Then challenge friends to one vs. one battles on the same device. Tiny Tanks includes three single player modes, two control options, and full stat tracking.
Source link: http://appadvice.com/apps-gone-free