Another 3D Touch replacement: iOS 12.1.1 lets iPhone XR expand alerts with Haptic Touch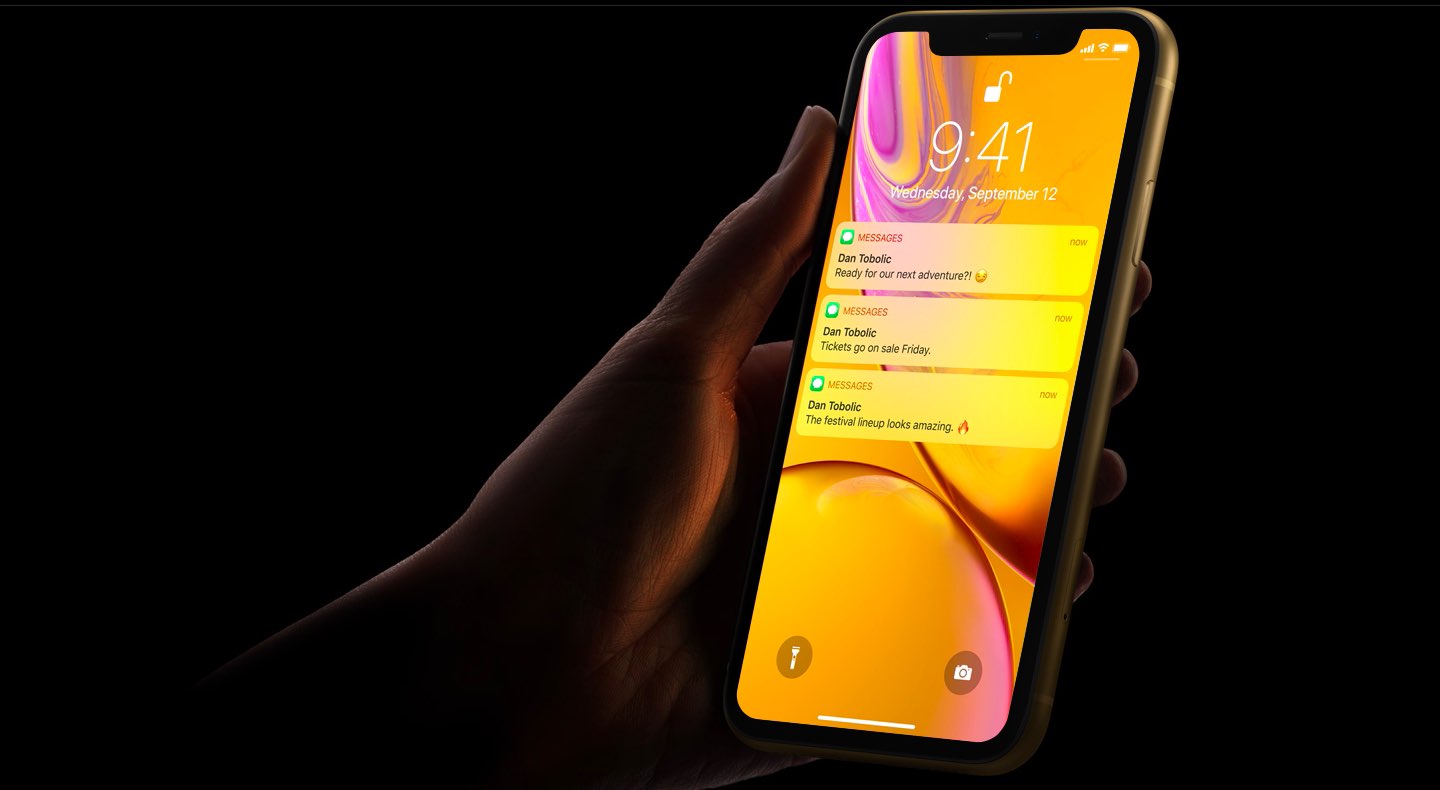 iPhone XR makes up for the omission of a 3D Touch display with Haptic Touch, which is basically a long-tap paired with Apple's precise haptic feedback produced by the built-in Taptic Engine. The handset launched without a 3D Touch replacement for expanding rich notifications but an iOS 12.1.1 update will bring this action to Haptic Touch.
It's surprising that iPhone XR launched without a real substitute for pressing a notification banner firmly with 3D Touch to expand and preview it, even more so knowing that iPads have supported expanding notifications with long taps for years.
What iPhone XR customers have been forced to do instead is slide a notification on the Lock screen to the side and then tap the View button, which gets old fast.
But not anymore, as 9to5Mac has discovered that the upcoming iOS 12.1.1 update, which is currently in testing, will let iPhone XR owners expand notifications with long-press actions.
This feature is already present in beta 2 that was seeded yesterday.
Interestingly enough, not all non-3D Touch devices support the long-press feature. iPhone 6, for example, doesn't have 3D Touch but on that handset the long-press feature is unavailable.
With Haptic Touch, users can do things like use long tap for the Flashlight or the Camera button on the Lock screen, hold down the Space bar to activate keyboard trackpad mode, clear all notifications and more.
Apple told The Verge's Nilay Patel that it's working to bring Haptic Touch to more places in iOS over time. Currently, the company is "going slow to make sure the implementation is right." Haptic Touch cannot work in places where a long tap already has meaning—that's why iPhone XR won't let you access 3D Touch shortcuts menu on the Home screen because long-tapping an icon on the Home screen puts you in the icon jiggle mode.
This is also why some shortcuts which do require a pressure-sensing layer in the display, like 3D Touch's Peek and Pop actions, currently lack the right equivalents on iPhone XR.
Analysts have predicted that 3D Touch will be removed from iPhone for good in 2019.
Source link: https://www.idownloadblog.com/2018/11/08/ios-12-1-1-haptic-touch-notification-banner-iphone-xr/