Free Apps to Download TODAY ONLY 10/16/2021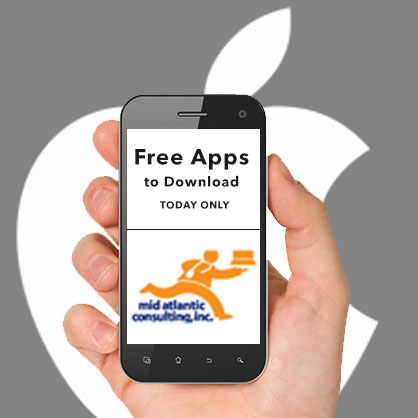 Avvinue: All-in-One Moving App , Rest: White Noise Sleep Sounds , House Plant Watering Reminder and more
iPhone:
House Plant Watering Reminder ( $4.99 → Free ) Halis Bilal Kara House Plant Watering Reminder takes care of your houseplants alongside you. Easily add flowers, blossoms, succulents, cacti, or any other plants. Set up customized watering plans for every plant. Get notified on when and how much to water each plant. This app will make home gardening a piece of cake and your plants will thank you.
Guard Ninja ( $0.99 → Free ) Jan Slusarz Guard Ninja offers peace of mind. It's a security app that is able to detect motion and alert you when your device has been moved. You're able to create custom alarms for different scenarios by adjusting the level of motion required to trigger the alarm, the alarm type, and the time required to enable and disable the alarm. All of your alarms can be disabled using a three digit passcode.
Universal:
Avvinue: All-in-One Moving App ( $2.99 → Free ) Avvinue, Inc. Avvinue helps you plan your move anywhere in the world. Get connected with vetted moving services such as hiring movers, mail forwarding, home insurance, or pet transportation. Create and categorize tasks with a complete checklist. Remember deadlines with calendar reminders and due dates. Avvinue ensures your relocation is smooth and stress-free.
Rest: White Noise Sleep Sounds ( $3.99 → Free ) Olivia Rivera
Rest has all of the tools you need to find your happy place. It includes guided meditations that can help with pain, stress, self confidence, focus, and even weight loss. Listen to sleep stories to distract your mind and drift off into dreamland, or mix and play soothing sounds to calm your nerves. Rest also includes the ability to capture and play your own sounds, stories, and affirmations.
DiaryZapp – Journal for Kids ( $5.99 → Free ) Diary Zapp
DiaryZapp is an interactive journal where kids can write about their adventures. The app lets them draw, add photos, write, and use stickers. Keeping a daily journal develops healthy habits for life and nurtures young minds. Children can share journal pages with friends and family. Parents approve who is on the buddy list and approve entries before they are sent.
Starlight – Explore the Stars ( $1.99 → Free ) ION6, LLC
Just tap on the celestial objects you come across to learn more about them. You can also search the sky by keywords or by holding your iDevice up to the sky and shifting all around. The app includes over 100,000 stars, 88 western constellations, and planets of the solar system.
Source link: http://appadvice.com/apps-gone-free