Facebook announces its new Messenger experience on Instagram is now available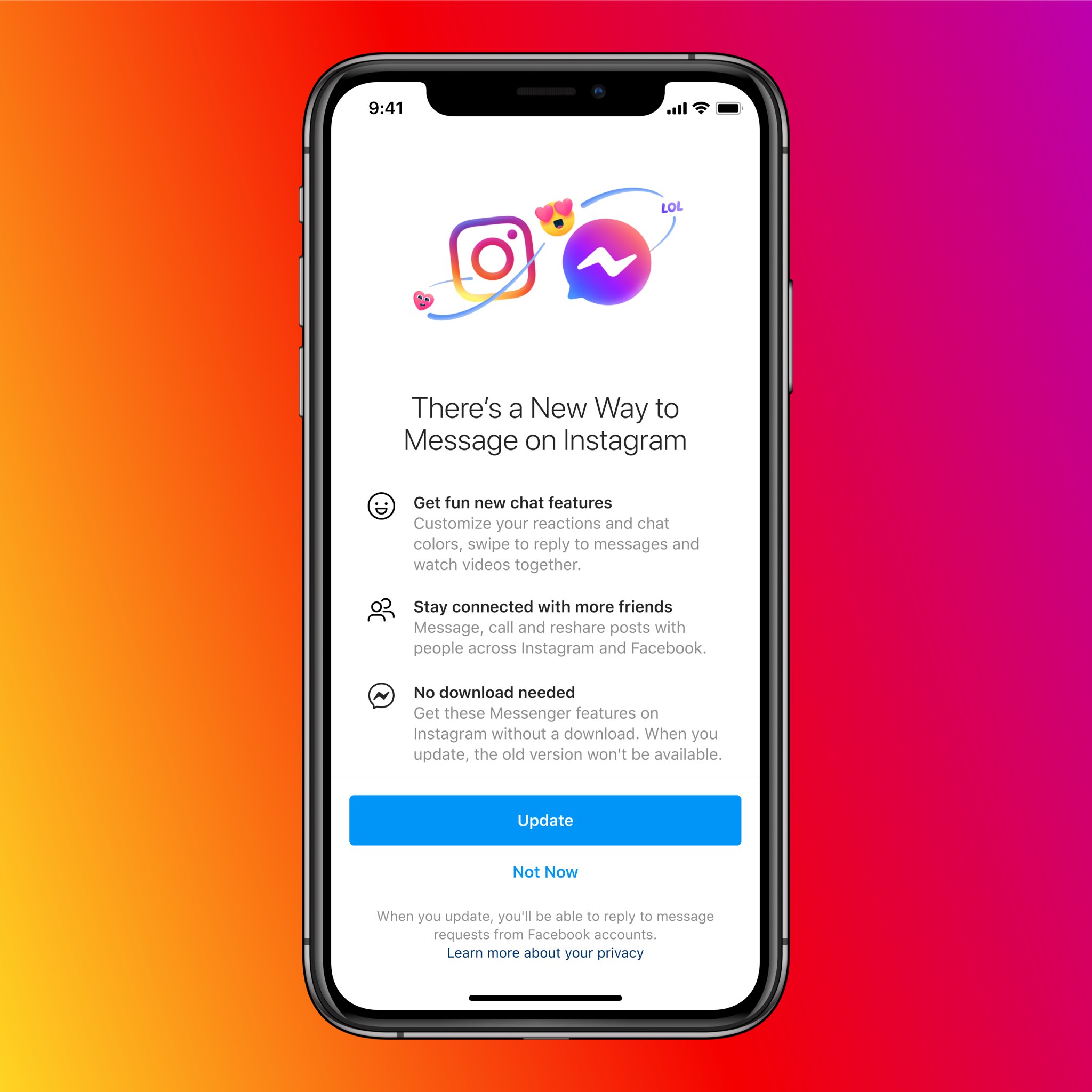 In January 2019, Facebook chief Mark Zuckerberg promised his company would merge chats from its Instagram, WhatsApp and Messenger apps into a unified messaging experience. Today, the company announced a new milestone toward that goal as the Messenger and Instagram chats have now been officially merged into one.
Developing, please refresh manually.
A splash screen on Instagram announces the new chat features. You can customize your reactions and chat colors on Instagram just like in Messenger. Other supported features include swiping to reply to messages and watching videos together. Message, call and reshare posts with people across Instagram and Facebook," reads the splash screen. If you click the Update button, however, the old version of the chat won't be available.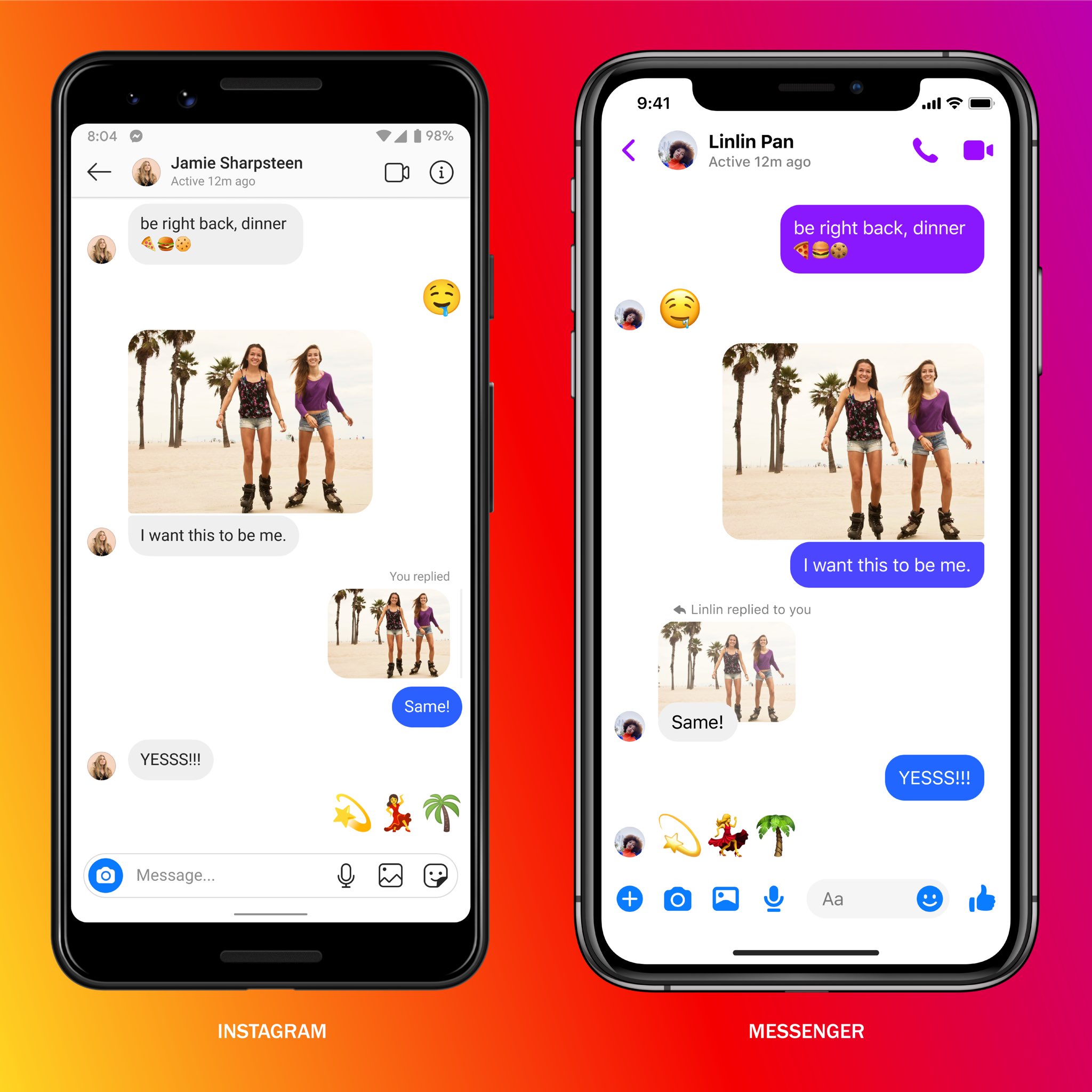 From the blog post:
We're also adding more than 10 new features so you can stay close to your friends. Selfie stickers are a unique hybrid of Boomerang, emojis, and selfies – and a new way to react to conversations. Watch Together lets you watch trending videos with friends on IGTV during a video call. We're also introducing vanish mode, where you can set messages to automatically disappear after they're seen.
s
Source link: https://www.idownloadblog.com/2020/09/30/facebook-instagram-chat-merger/