Free Apps to Download TODAY ONLY 02/25/2020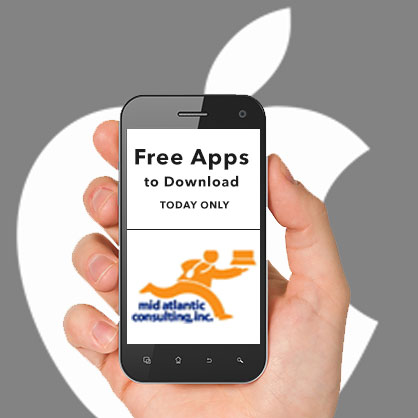 Crystalborne: Heroes of Fate , 2nd Grade Reading , Running Tracker and more
Universal:
Crystalborne: Heroes of Fate ( $1.99 → Free ) Machine Zone, Inc
Assemble a team of heroes and fight for supremacy in a mysterious war-torn realm. The turn-based battles allow you to strategically unleash attacks and watch the action unfold in breathtaking arenas. Unlock new skill tree branches for your heroes, upgrade weapons, and obtain new gear to stay one step ahead of your opponents. Crystalborne's campaign and Bounty Board modes allow you to enjoy the game all on your own. If you're more of the social type, team up with friends online in the epic Guild Conquest mode or fight head-to-head in the PvP arena. An in-game chat system allows you to keep in touch with your team at all times.
2nd Grade Reading ( $1.99 → Free ) Peekaboo Studios LLC 2nd Grade Reading allows children to learn anywhere. It features an assortment of stories and historical texts that can be read through at any pace. At the end of each passage your child will be asked a series of questions to find out how well they understood what they read. The results can be reviewed and shared via email. The app also includes support for multiple children or students, and password protection.
Running Tracker ( $0.99 → Free ) Roman Sevastyanov Sick and tired of sharing every little bit of personal data with the world? Then Running Tracker is for you. It's one of the few fitness apps that operates completely offline and independently. Simply start a new activity and get moving. Running Tracker will track your time, distance, and average speed and save all of the data locally. The app also includes the ability to pause tracking when movement stops, and adjust the accuracy of tracking.
Tattoo my Photo 2.0 ( $1.99 → Free ) Michal Stachyra Tattoo my Photo allows you to see what your next tattoo will look like without getting the ink. Simply choose a tattoo from 17 different categories including Kanji, Love, Tribal, Hindi, Geometric, and Water Colors. Then either take a new photo of yourself or import one from the camera roll. You're able to resize and reposition the tattoo in order to achieve the perfect look. You're also able to share your final creations via social media.
Source link: http://appadvice.com/apps-gone-free