Flexibits teases the new Fantastical app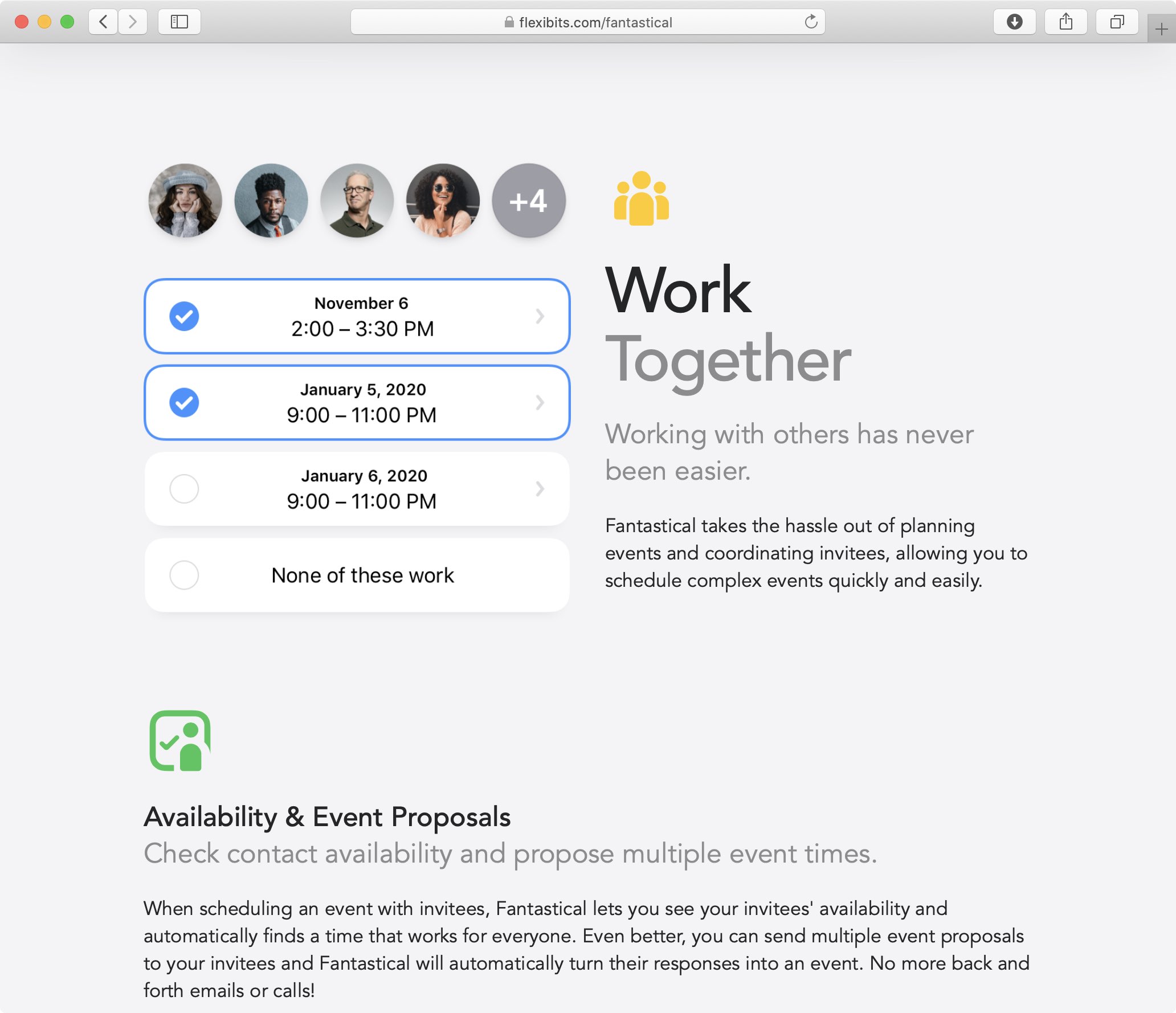 Developer Flexibits is teasing the upcoming new Fantastical app on its website.
Flexibits was kind enough to show off the next major iteration to its award-winning Fantastical app to iDB today, but we're not going to share the biggest new features ahead of time because we've agreed to an embargo.
Suffice it to say that this is going to be a massive launch for Flexibits and the biggest update to Fantastical since its inception. Fantastical has always been more than just a simple calendar app. In my personal opinion, the next version of Fantastical is going to be a game-changer as it will double as a fully-featured to-do app with full support for tasks.
One of the features the teaser page does reveal concerns planning events and coordinating invitees, which has always been challenging. I mean, have you ever tried to coordinate more than two invitees? It's a nightmare!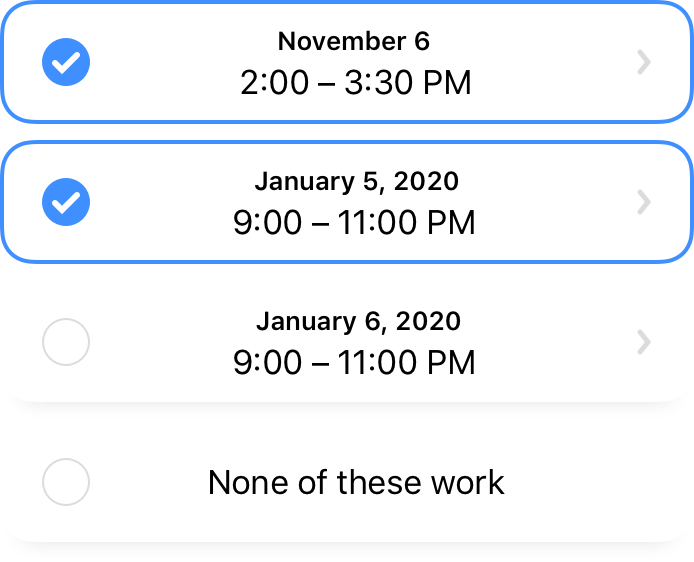 Well, not anymore because the next Fantastical update will let you schedule complex events quickly and easily by automatically checking contact availability. The app will propose multiple event times and invitees will be able to vote on one that suits them best.
From the teaser page:
When scheduling an event with invitees, Fantastical lets you see your invitees' availability and automatically finds a time that works for everyone. Even better, you can send multiple event proposals to your invitees and Fantastical will automatically turn their responses into an event. No more back and forth emails or calls!
The next major release of Fantastical is arriving "soon" and we'll be sure to keep you in the loop. Basically, the upcoming update turns the calendar app you know and love into a productivity powerhouse that has no viable competition.
We'll have a full write-up on the update as soon as it drops.
In the meantime, are you a Fantastical customer. If so, what do you like the most about this app, and why? Share your thoughts in the commenting section down below.
Source link: https://www.idownloadblog.com/2020/01/24/flexibits-fantastical-teaser/