Free Apps to Download TODAY ONLY 06/14/2019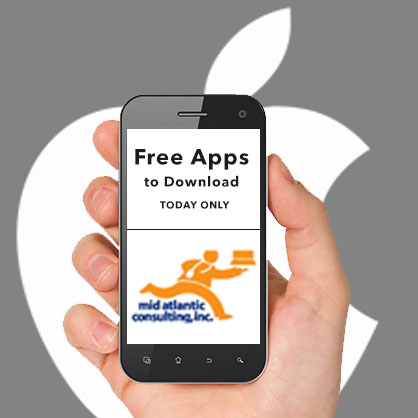 Ananda – PREMIUM , Convoto , Dare the Monkey: Deluxe and more
iPhone:
Ananda – PREMIUM ( $2.99 → Free ) Manuel Loigeret
Ananda provides you with a new and unique ambience every time. Start off by spinning the wheel to determine your session's duration. Tap on the wave icon at the bottom of the screen to select a binaural theme. Ananda includes a total of 13 themes to choose from, each with dynamically generated sounds. Each theme also includes a brief description and duration recommendation. You can then choose from a variety of sounds to accompany your binaural tones. The sounds will be chosen randomly, but you can narrow them down to your favorites. When everything is to your liking, hit play and enjoy.
Universal:
Convoto ( $4.99 → Free ) Americos Technologies
Convoto's conversion categories are laid out in one big scrollable list. You can browse through them or you can search for something specific. Tapping on a category will reveal the units contained within. All you have to do is tap on two units to select them, and then swipe up and down to change their values. Conversions can be favorited for quick access later on, and you can even have the app launch into your most used conversion category.
Dare the Monkey: Deluxe ( $2.99 → Free ) Hot Right Now LTD
Gamers of all ages will go bananas for Dare the Monkey. It's a casual one-touch platformer starring a variety of cute characters. Just tap on the screen to leap over chasms, creatures, and other dangerous obstacles while collecting coins on your way to the finish line. The game includes four modes, nine characters, and a separate Apple Watch level.
Learn Spanish Frase Master ( $3.99 → Free ) MasterKey Games Frase Master can help anyone learn Spanish in an entertaining way. In each level you're presented with a collection of scrambled Spanish words. Tap on the words to form a logical and complete sentence. Each mistake will cost you precious seconds, so move quickly but efficiently. The game also includes an online multiplayer mode, and achievements and leaderboards.
Money Origami Gifts Made Easy ( $1.99 → Free ) Andreas Bauer
Money Origami will brighten everyone's day because after folding these fun shapes, there's no doubt you'll be handing out money to friends and family in order to share your work. Money Origami includes 27 shapes to fold including a heart, shirt, flower, boat, butterfly and dove. Each design includes step-by-step instructions and diagrams. Folding guides and techniques are included as well.
Source link: http://appadvice.com/apps-gone-free