eBay is taking 10% off everything site-wide today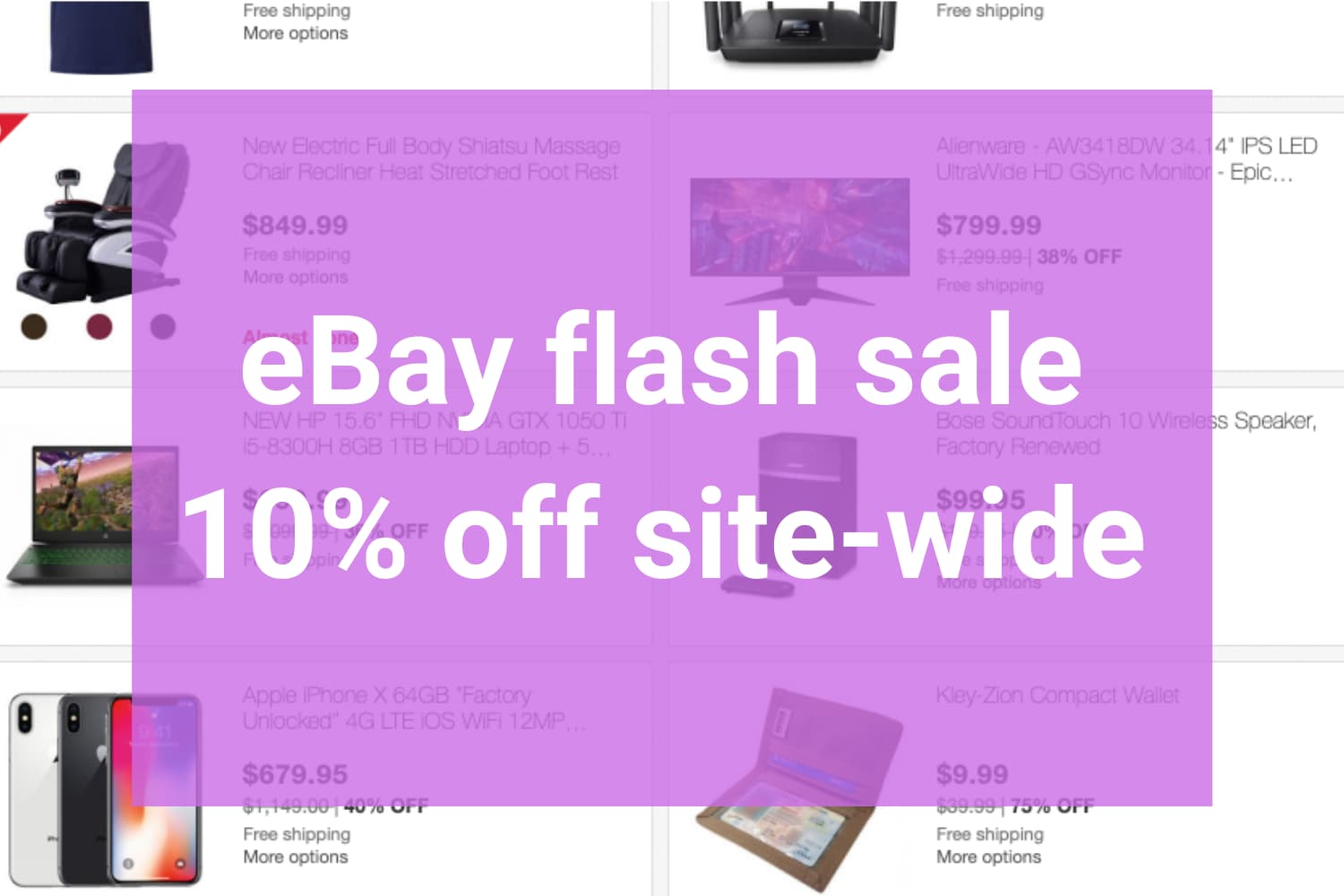 We wanted to let you know that eBay is once again hosting a site-wide flash sale, this time taking 10% off of just about everything on its website. So whether you've had your eye on something for yourself, or you've got some holiday shopping to do, now is the perfect time to buy!
Note: In order to receive the 10% discount, you must use promo code PHLDAYTEN, and it's capped at $100. As usual warranties, coins & money, gift cards & coupons, vehicles and real estate are excluded. Promotion ends at 3:00 AM PT.
Here are some of our favorite deals:
If you'd rather browse for deals on your own, you can do that here.
Source link: https://www.idownloadblog.com/2018/12/07/10-percent-ebay-sale/