Pick up this smart 1080p dash cam for just $36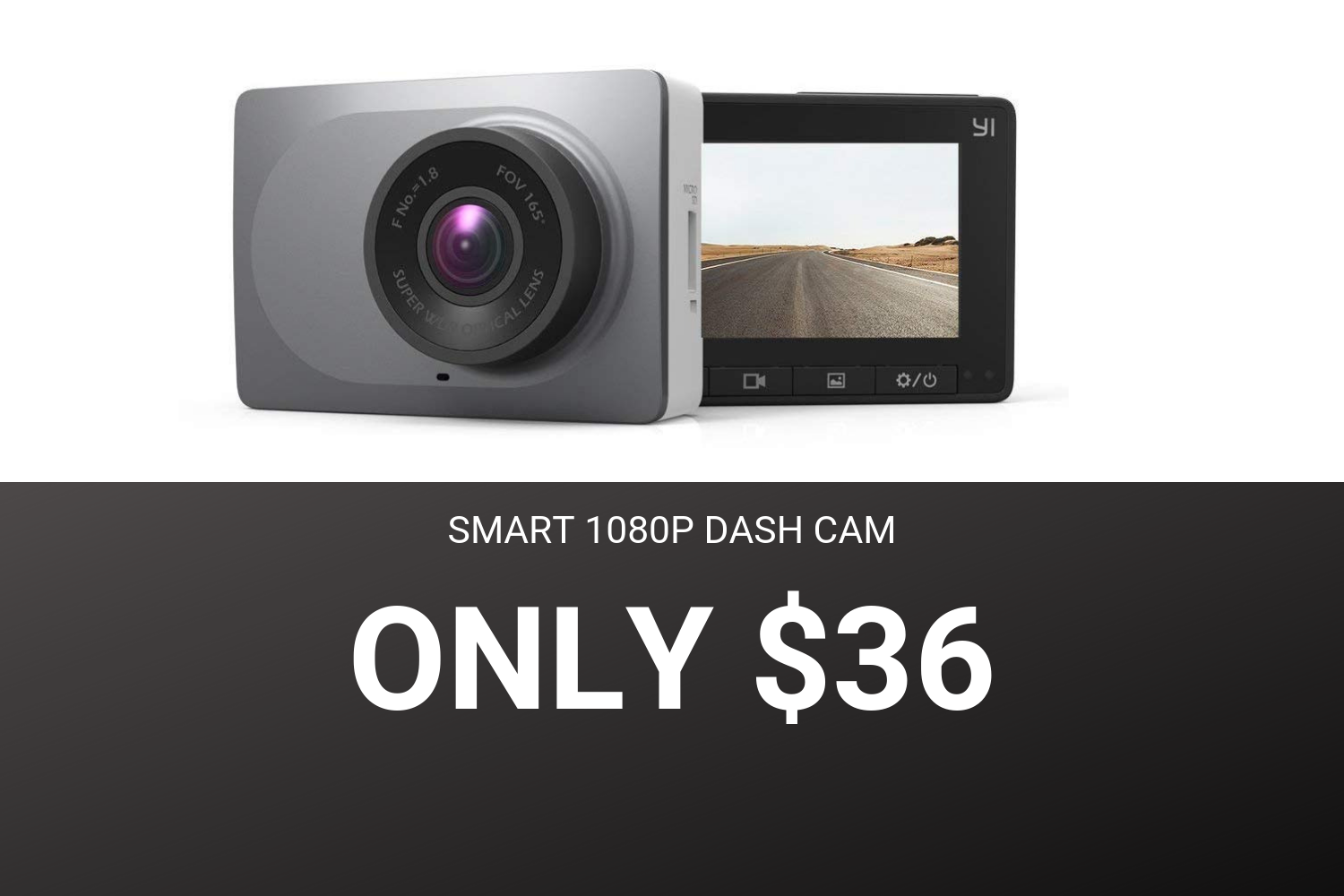 Having a smart dashboard camera in your vehicle is kind of like having an extra set of eyes watching the road while you drive. This one from Yi offers real-time lane departure warnings, collision detection, auto video recording in the event of an accident, and for a limited time it's just $36 on Amazon.
Features include:
Full HD 1080p recording at 60fps
165-degree ultra-wide lens,
ADAS (advanced driver assistance system),
F1.8 aperture and high sensitivity image sensor
Night vision
2.7-inch LCD display
Built-in Wi-Fi for quick sharing
Yi's Dash Cam also has G-sensor tech that can detect when a collision is about to occur and auto-record video just before and just after the event. This footage can then be used to do everything from tracking down a hit-and-run driver, to providing evidence of fault in a major auto accident.
And if none of these safety features sound appealing, this dash cam can just be used as a fun way to document a road trip. The wide angle lens offers up to 3 lanes of coverage, so you won't miss a thing, and the built-in Wi-Fi allows you to connect to the camera via the smartphone app for quick sharing.
Use promo code 83QF3YF2 at checkout to receive the discounted price.
Source link: https://www.idownloadblog.com/2018/10/10/good-deal-for-this-dash-cam/