Best true wireless earbuds you can buy right now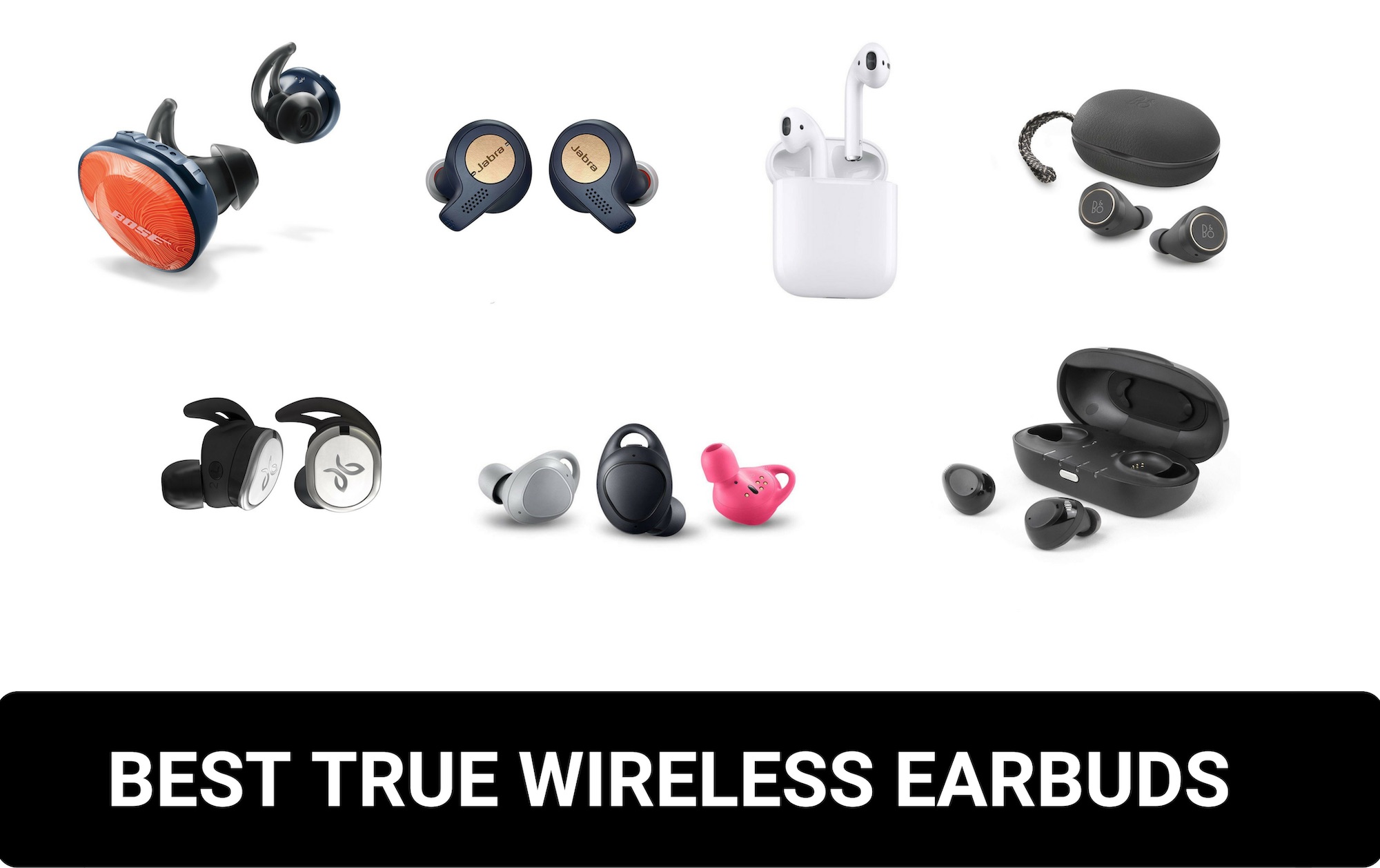 True wireless earbuds have grown in popularity since Apple released its first-generation AirPods in December 2016. Since then, there has been a steady stream of alternatives making their way into showrooms online and off. Here are the best you can buy and why.
What are ?
By definition, true wireless headphones (or earbuds) are designed without any wires. They are sometimes called cordless, or cord-free. Most are advertised as offering a tangle-free experience.
Apple AirPods
Before Apple AirPods arrived on the scene, failed to leave a mark. Yes, they were available, but technology-wise, the products on the market were difficult to use and didn't product great, consistent sound.
AirPods offer everything you would want on a pair of earbuds, including great sound, quick pairing, and an easy to use charging case. When in use, AirPods offer five hours of continuous music on a single charge, Siri-integration, and much more. The case provides up to 24 hours of total time.
If there's one constant criticism about AirPods is that they don't fit for everyone. Luckily, there are plenty of third-party solutions to resolve this.
Beoplay E8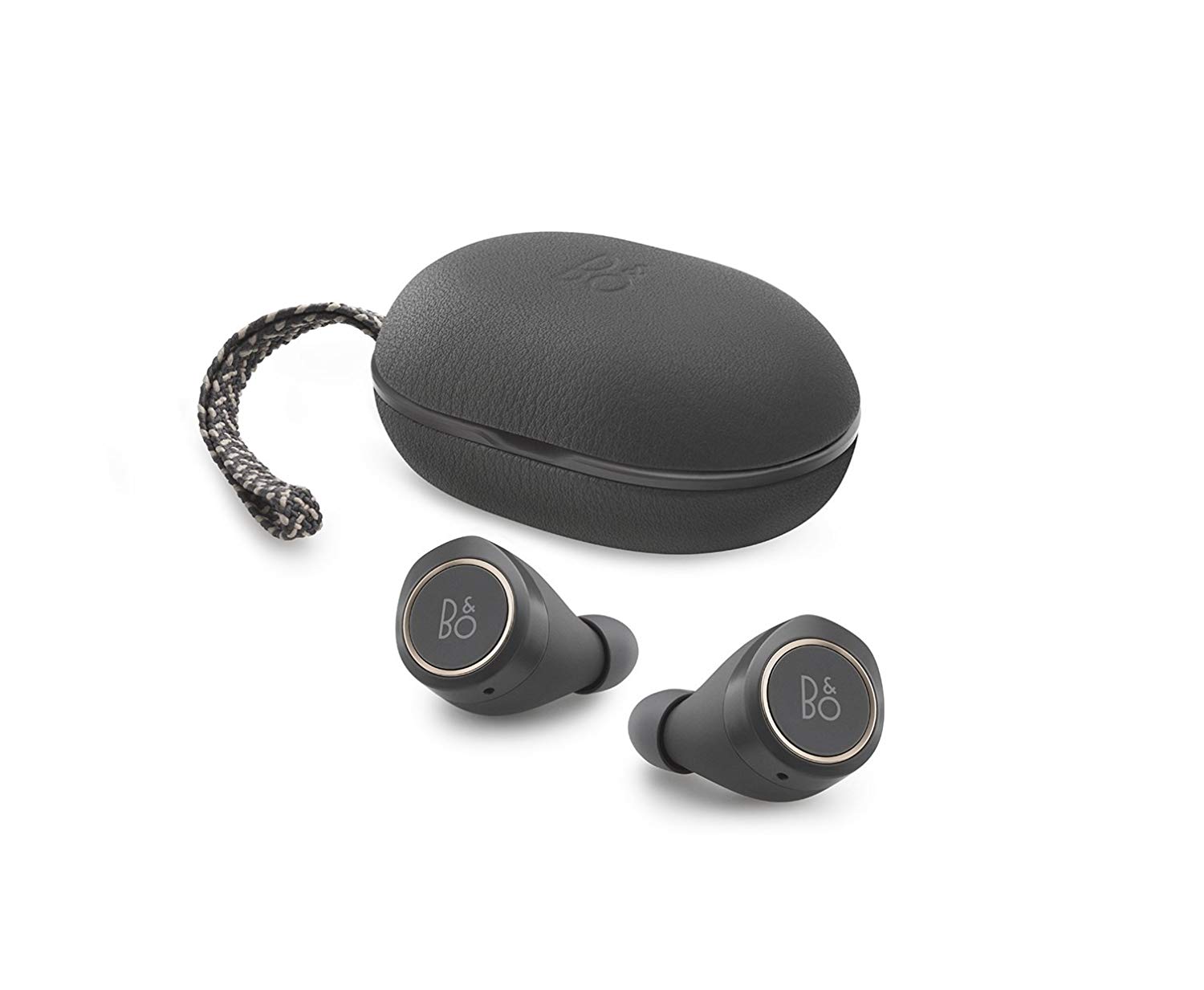 Bang & Olufsen offers some of the best audio products around. Under its B&O Play label, it has produced a steady lineup of high-end headphones and wireless speakers over the years. The Beoplay E8 is the company's first .
More expensive than most of the products on our list, the Beoplay E8 provide Bang & Olufsen Signature Sound in a tiny design. Offering four hours of playing time between charges, the earbuds are available in gray and black. Each pair comes with a genuine leather charging case that provides two additional four hours of charges.
Bose SoundSport Free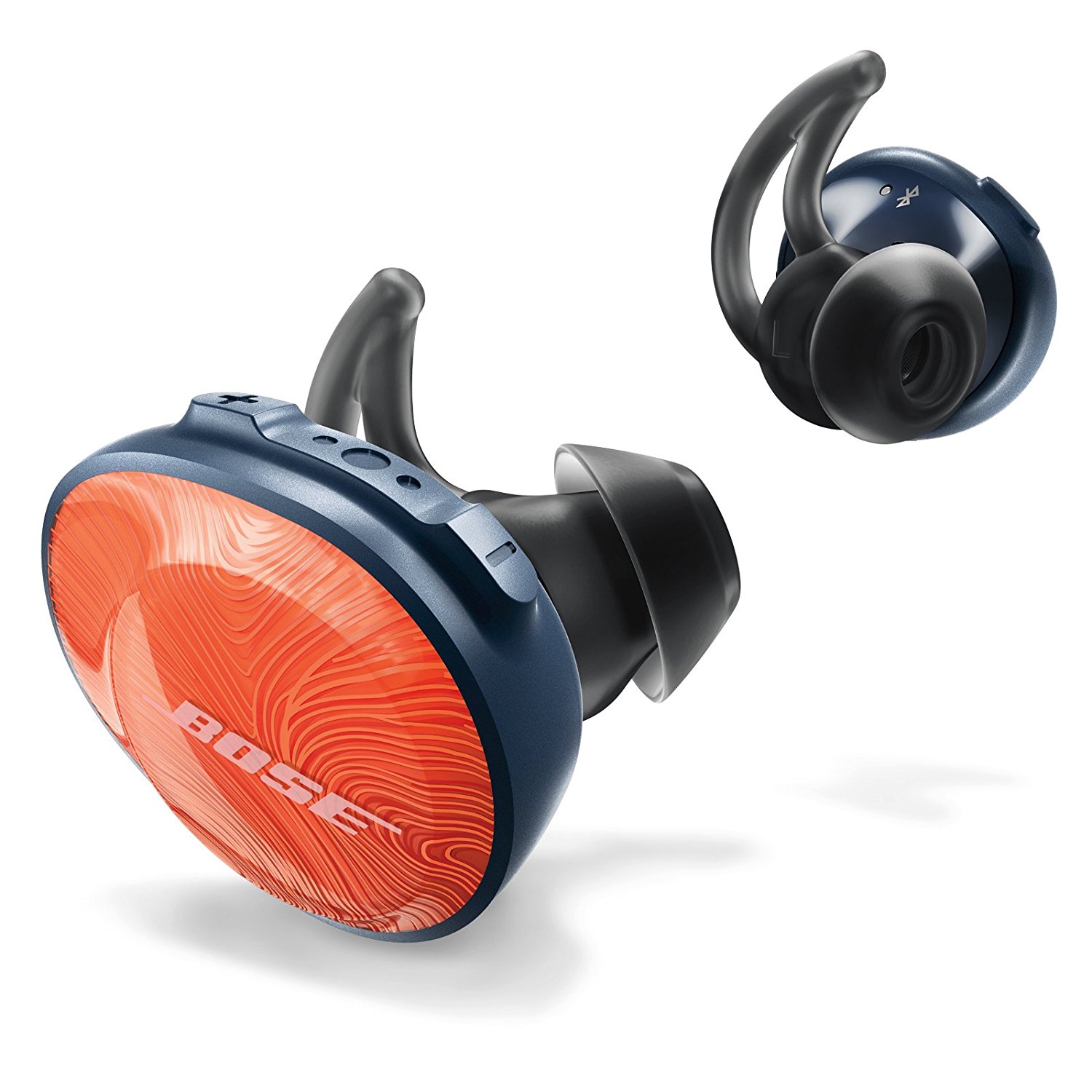 These from one of the biggest names in home audio are sweat and weather resistant and come in various colors, including blue, black, and orange. The SoundSport Free provides five hours of music between charges. The included recharging case offers an additional 10 hours.
The SoundSport Free ships with various tips for a comfortable and secure fit.
IQbuds Boost by Nuheara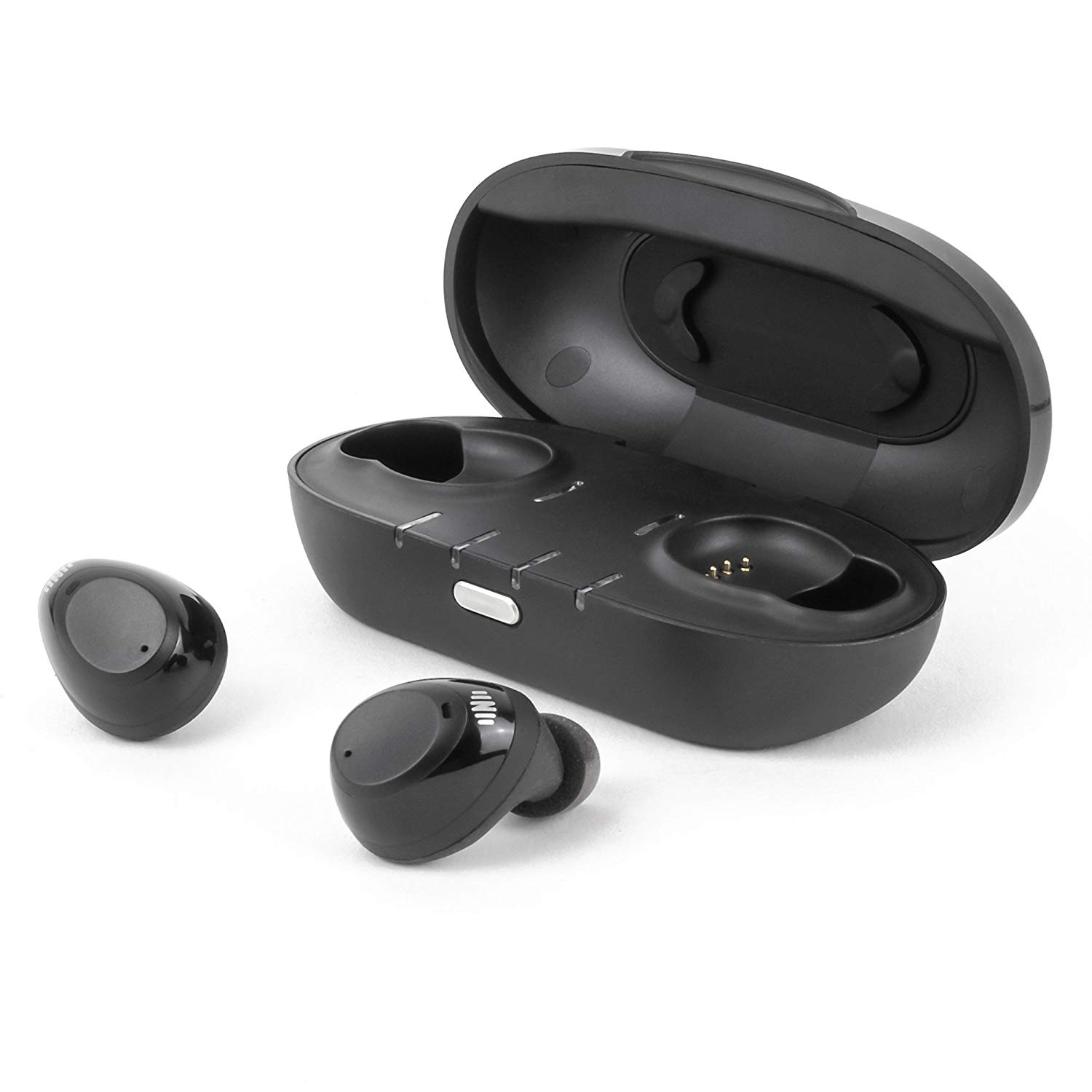 The most expensive earbuds on our list are the IQbuds Boost from Nuheara. Priced at nearly $500, these top-of-the-line offer five hours of music between charges and up to eight hours of processing ambient sound. The included case provides three to four additional charges.
The difference between the IQbuds Boost and less expensive IQbuds is the introduction of Ear ID. This feature using self-assessment and auto-calibrate to match your unique hearing profile. The Boost also supports the aptX and aptX Low Latency codecs. They also provide focus-directional hearing that has been designed to bring the sound directly in front of you into sharper focus.
Jabra Elite Active 65t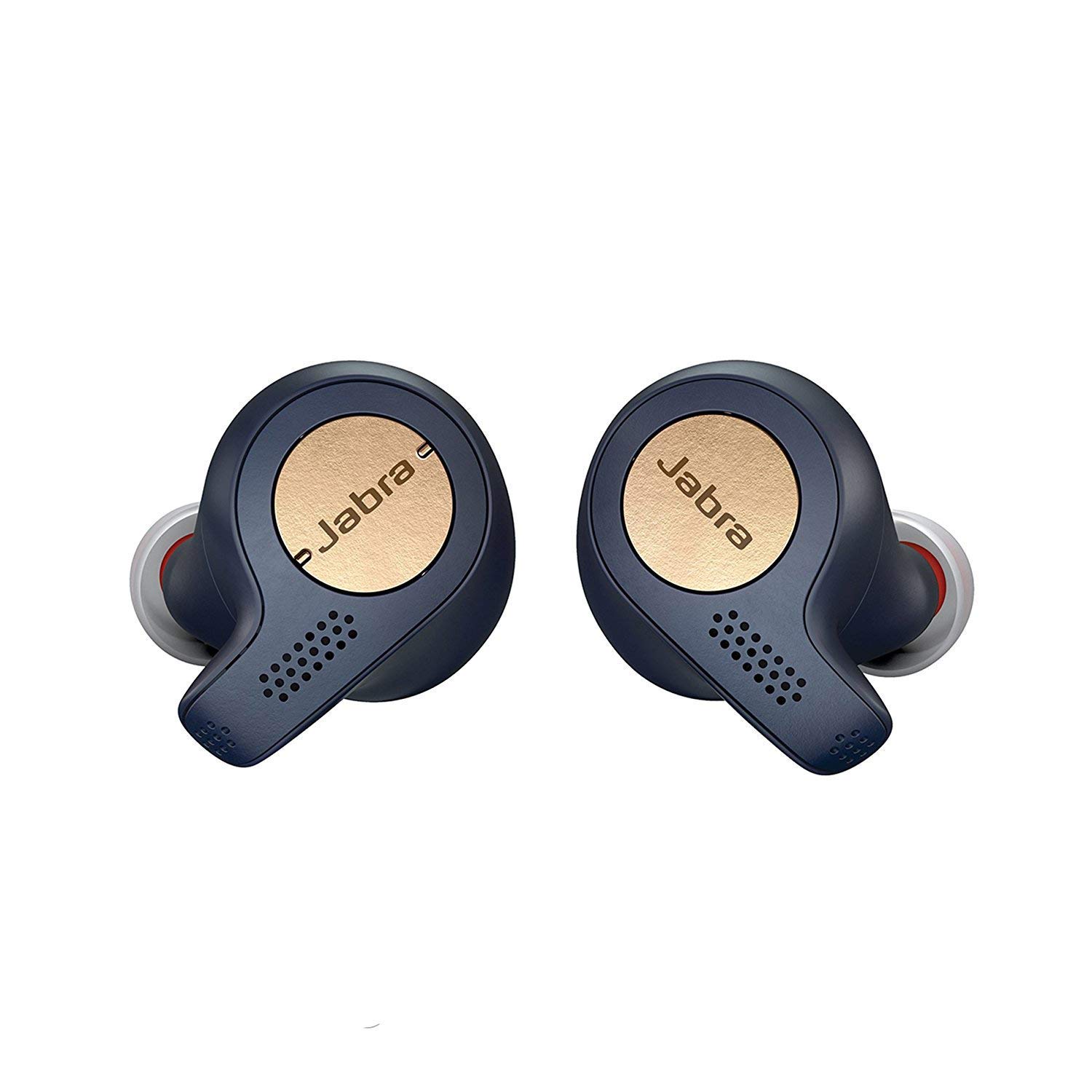 The Jabra Elite Active 65t have received high marks since it debuted. It provides five hours of battery life between charges, with 15 hours added with the rechargeable case.
Featuring four-microphone technology, the Elite Active 65t works with Siri, Alexa, and Google Assistant. As its name suggests, it's also sweat and dustproof (IP56).
If you're looking to save some money, consider the Jabra Elite 65t. It's basically the same as the Active edition except that takes longer to charge and is rated IP55.
Jaybird Run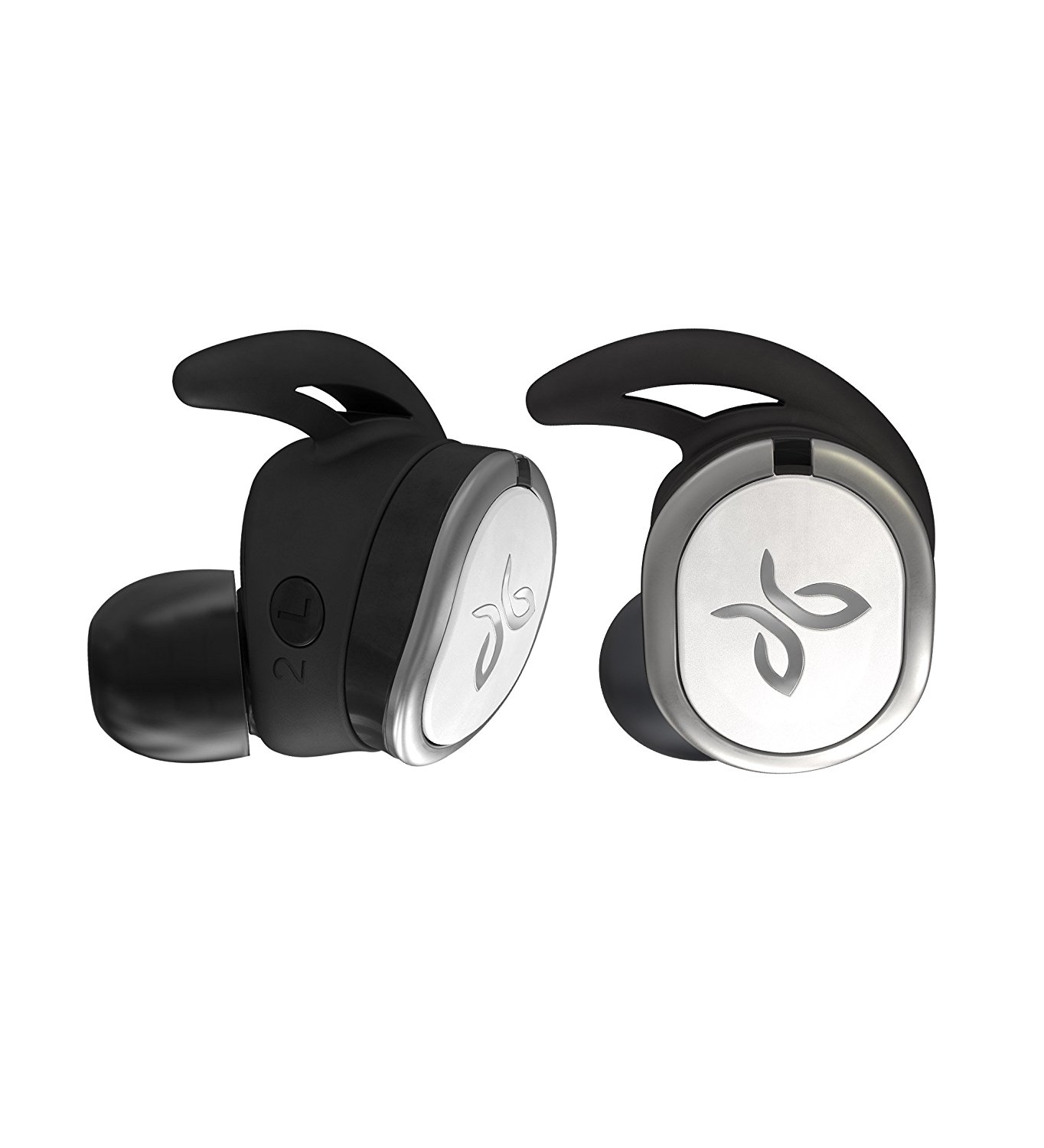 The Jaybird Run provide interchangeable tips and fins and is sweat-proof and water resistant. Thanks to the free Jaybird app, you can adjust your sound by changing the lows, miss, and highs. This product is available in gray and white.
Samsung Gear Samsung Gear IconX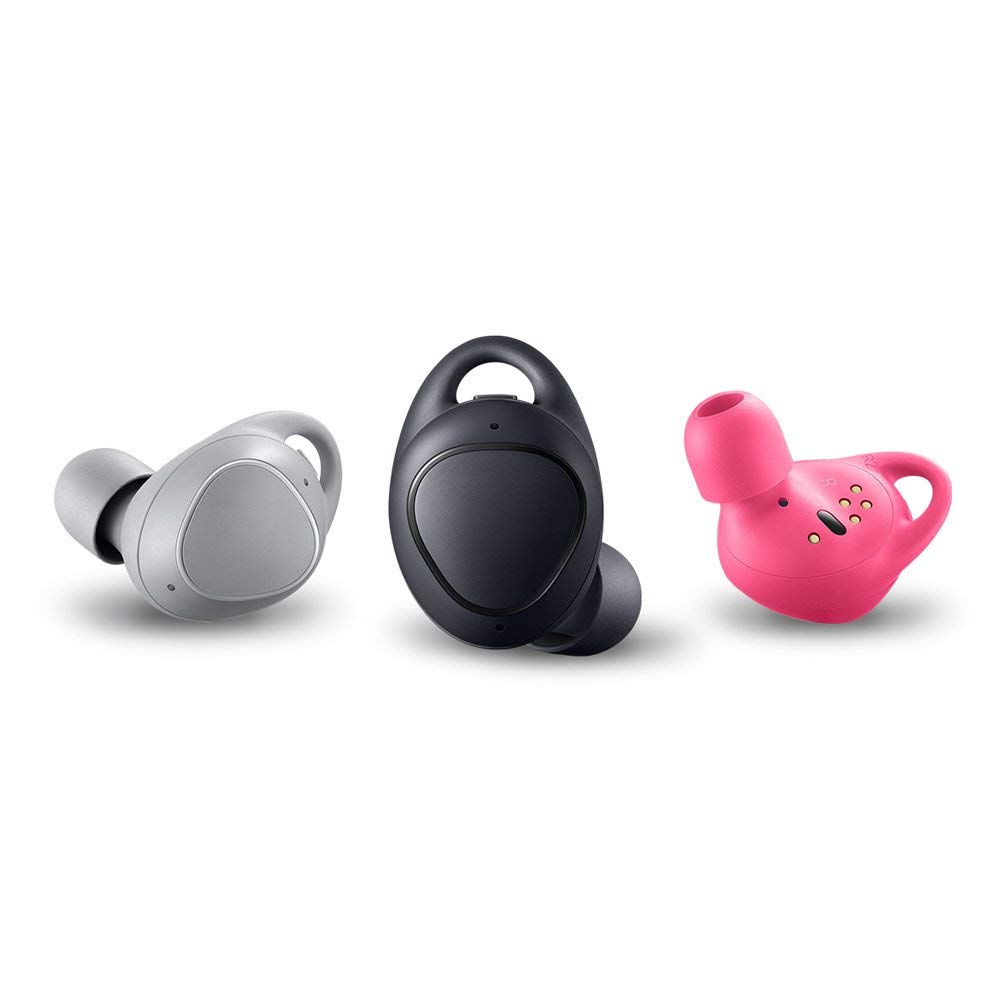 The 2018 edition of the Samsung Gear Samsung Gear IconX offers five hours of Bluetooth streaming, seven hours of MP3 listening, or four hours of talk time between charging. The case provides one additional charge.
Unlike other products on our list, the Gear IconX doesn't just stream music via Bluetooth. It also can store up to 1,000 songs with 4GB of built-in storage.
Although often noted for its built-in fitness tools, these are not available for iOS and Mac users. Fitness functions require the use of the Android-based S-Health app.
These are available in black, gray, and pink.
What do you think?
Next-generation are just around the corner. As new products are added, we'll adjust this list. Which are your favorites? Did we forget to include the ones you like the best? Let us know below.
Source link: https://www.idownloadblog.com/2018/10/10/best-true-wireless-earbuds/