How to transfer a Apple Watch cellular plan to a new device
Here's a look at how to transfer an from an old Apple Watch to a new one. The steps, unfortunately, are different, depending on your carrier.

Transfer
With the introduction of the Apple Watch Series 4, this is the first time users have had the opportunity to switch their cellular plan from one Apple Watch GPS + LTE model to another. To make the switch, you should follow these directions.
You must first remove the cellular plan from your old Apple Watch. You can perform this task from your old watch or by erasing your old Apple Watch.
Removing old watch
1) On your iPhone, open the Apple Watch app.
2) Tap the My Watch tab.
3) Select Cellular from the list.
4) Tap on the "i" icon next to your cellular plan at the top of the screen.
5) Click on the message that says "Remove … Plan" or hit "Cancel" if you've changed your mind.
6) Confirm your decision by once again tapping "Remove … Plan" or hit "Cancel."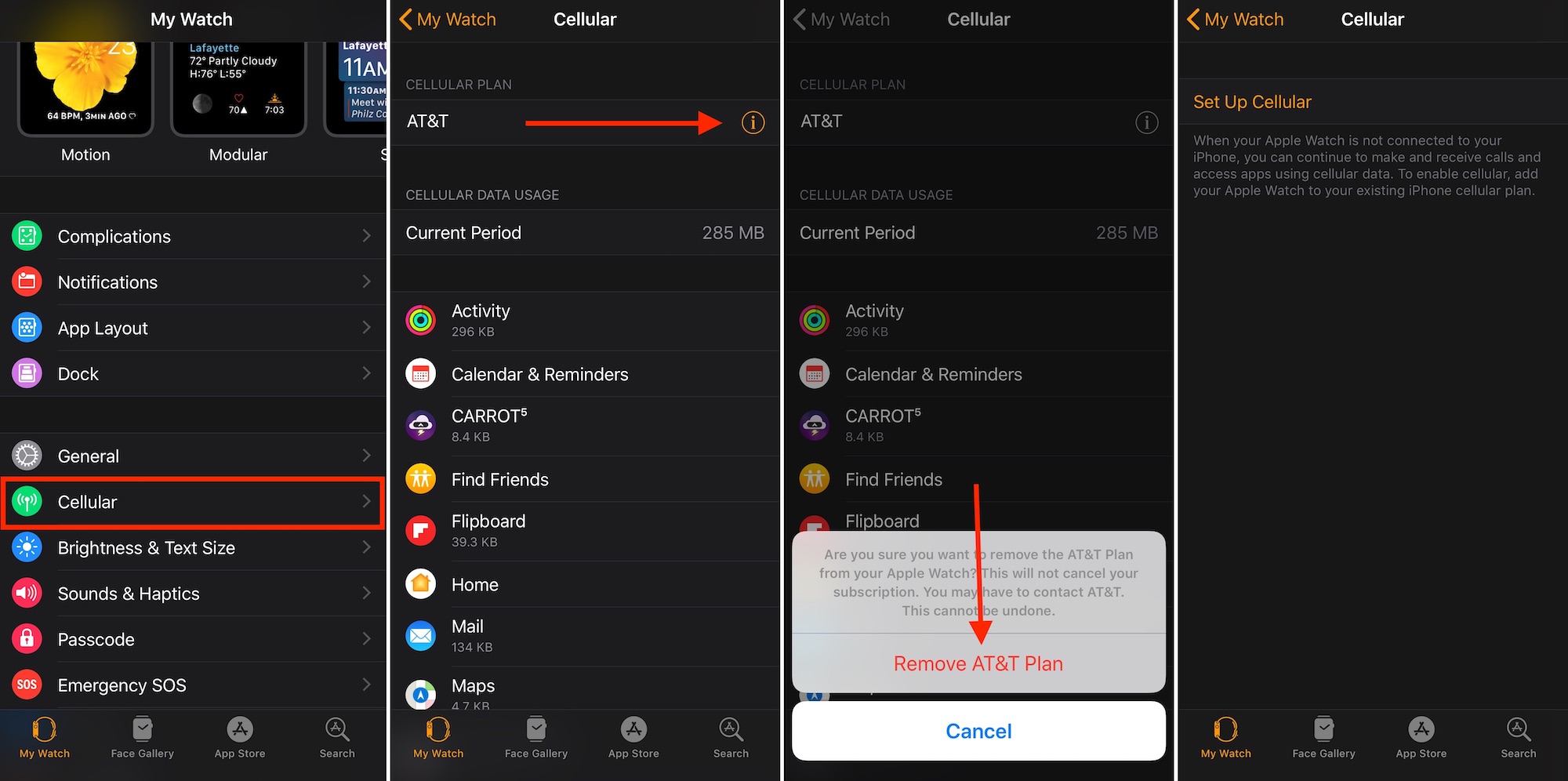 7) Your cellular plan is no longer tied to your old Apple Watch.
As confirmation, under Cellular you'll now see the option at "Set Up Cellular."
Note: You can also remove the cellular plan from your old Apple Watch by merely erasing the old device.
Adding new watch
Once you have set up your new iPhone, it's time to pair it with your new Apple Watch. As part of that process, you'll be asked to "Set Up Cellular" to add a cellular plan. Some carriers allow you to transfer an to your new Apple Watch automatically during the setup process. Others do not.
You can read more information about how carriers handle Apple Watch cellular collections in the United States by following these links:
If you don't see an option to transfer your cellular plan, you can decide to:
1) Stop the pairing process and contact your carrier for help first, or
2) Add a new Cellular plan during the pairing process. Once you do, you'll still need to confirm with your carrier that the first plan has been deleted.
The bottom line
Although Apple offers a simple process to remove an from an old device, the carriers do not. Removing the pairing via the Apple Watch app or by erasing your old watch does not guarantee that your carrier has done the same on its end. Additionally, there's no guarantee that you can transfer your service when setting up your new Apple Watch. Ultimately, this depends on your carrier.
Source link: http://www.idownloadblog.com/2018/09/21/transfer-apple-watch-cellular-plan/