Free Apps to Download TODAY ONLY 04/15/2018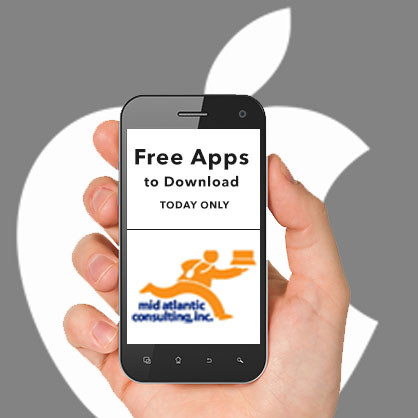 Scelta – Monitor Your Weight , Home Budget Plan Pro , Studium – Flashcards & Quizzes and more
iPhone:
Home Budget Plan Pro ( $1.99 → Free ) MoneyBudgie
Home Budget Plan helps ensure that you live within your means. Start off by customizing the groups and categories to match your lifestyle within the "Set Up" menu. Then add your monthly income and expenditures to each line, and you'll be able to see if you're staying within your budget or overspending. The app also provides in-depth analysis to identify areas where you need to cut back.
PodCruncher Podcast Player App ( $4.99 → Free ) Obsessive Coders, Inc.
PodCruncher allows you to easily discover, preview, and subscribe to more than 250,000 podcasts over cellular network or Wi-Fi. You're able to browse the top podcasts in 16 categories or search for something specific. New episodes will automatically download in the background to ensure your content is always up to date. Gestures allow you to play, move forward and back within a podcast, and go to the next or previous podcast. The app also includes smart playlists, six playback speeds, the ability to import and export subscriptions, password protection, and much more.
Universal:
Scelta – Monitor Your Weight ( $3.99 → Free ) Joe Waldow
Scelta makes losing weight a game by having you achieve goals to earn points and compete in Game Center leaderboards. Set your weight loss goal for the week and get to work. Scelta requires you to record your weight on a daily basis, but it really focuses on weekly averages in order to provide a realistic view of your progress. If you achieve your weekly goal you'll be rewarded with SP points, which are used to level up your character and advance your weight loss adventure. Scelta also includes HealthKit integration, weekly graphs, and the ability to hear and feel your weight.
Studium – Flashcards & Quizzes ( $0.99 → Free ) DANIEL M DUARTE JR Studium is a flexible flashcard system that can be used anytime, anywhere. You're able to create custom decks that include text, photos, URLs, drawings, lists, and audio. Learned cards can be marked off and filtered out. To really get to know a subject, take dynamic quizzes that offer multiple choice, fill in the blank, typing, drawing, audio, ordering, matching, or true or false answers. The app also includes the ability to import and export decks.
Source link: http://appadvice.com/apps-gone-free