Free Apps to Download TODAY ONLY 03/13/2018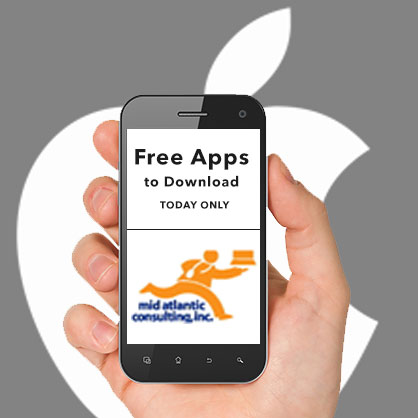 Pool Break 3D Billiards 8 Ball, 9 Ball, Snooker , PicFrame , MyBrushes Pro – Sketch, Paint and Draw and more
iPhone:
MyBrushes Pro – Sketch, Paint and Draw ( $2.99 → Free ) effectmatrix
What sets MyBrushes Pro apart from other art creation apps is its powerful drawing and painting engine. Every stroke is fast and silky smooth, no matter if you're looking for precision or filling in large sections of the canvas. By the way, the canvas is infinite as are the layers, allowing you to create quite complex pieces of art. MyBrushes Pro also includes more than 100 preset brushes to choose from.
iPad:
ABC Star – Letter Tracing ( $0.99 → Free ) habelnet
ABC Star will put your child on the right path. You're able to select from three lessons: Uppercase, Lowercase, and Numbers. Then hand your iPad off and allow your child to trace what's in front of them using visual and audio cues. As they progress, a little egg in the corner of the screen will slowly grow and eventually hatch at the end. The app also allows you to skip ahead to any letter or number you like, and includes multiple colors to choose from.
Universal:
Pool Break 3D Billiards 8 Ball, 9 Ball, Snooker ( $0.99 → Free ) Kinetic Bytes
You'll find countless ways to play in Pool Break 3D. It includes almost two dozen games including 8-Ball, Snooker, Carrom, and Crokinole. You're able to compete locally against an AI opponent, via pass and play, or online. Everyone from novices to seasoned professionals will be able to enjoy the gameplay thanks to four difficulty settings. The accurate physics ensure fair competition.
PicFrame ( $2.99 → Free ) ActiveDevelopment
PicFrame makes it easy to share. It includes 73 adjustable frames that can be filled with up to nine photos or videos. The width of the frames can be adjusted along with their color and pattern. You're also able to add text labels, apply stickers, round corners, add drop shadows, add music, and apply effects. Your final creations can be shared via Facebook, Twitter, Instagram, and Tumblr.
Source link: http://appadvice.com/apps-gone-free