Free Apps to Download TODAY ONLY 12/06/2017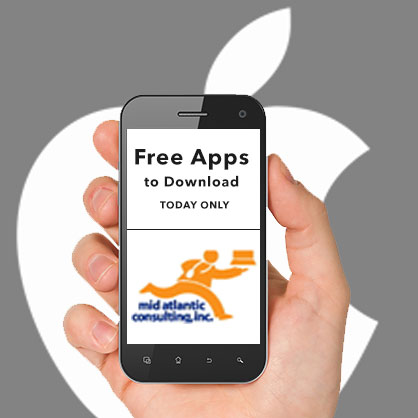 Resume Builder – Resume Maker , Pic Scanner Gold: Scan Photos , Apollo. Extreme Space Flight and more
Universal:
Resume Builder – Resume Maker ( $2.99 → Free ) PocketSoft LLC
Resume Maker does most of the work for you. All you need to do is fill in the categories. The built-in categories include personal info, cover letter, objectives, work experience, education, and skills, but you can also add to them by creating your own. Once everything has been filled out, choose from one of the 10 templates and get a preview of how your resume turned out. You can print your resume using AirPrint, send it off via email, or upload it to your favorite cloud storage service.
Pic Scanner Gold: Scan Photos ( $4.99 → Free ) App Initio Limited
Just take photos of everything you want to capture. Pic Scanner will detect the edges and allow you to enhance the scans with 19 different tools. You're also able to manually adjust the selections if need be. Scans can be grouped into albums, captioned, shared, and backed up to the cloud.
Apollo. Extreme Space Flight ( $1.99 → Free ) Emre Demir
The fate of the world is in your hands! Guide a ballistic rocket around obstacles for as long as possible with only taps. Tapping and holding your finger on the screen will guide the rocket upwards and releasing will allow it to drop. Obstacles will move and spin as will the screen. Whatever you do, don't get disorientated and allow the rocket to crash. The coins you collect along the way can be used to purchase different rockets and effects.
The Mystery of Blackthorn Castle ( $2.99 → Free ) Syntaxity Inc.
Uncle Henry is back at it again. This time he needs you and your newly acquired archeology skills to help him track down a mysterious artifact known to be hidden in the Castle Blackthorn in England. To find the long lost treasure you must pick the correct paths, solve puzzles, and search through old structures with just a tap. A built-in hint system will assist you when you're stuck, and a dynamic map will ensure you won't simply go running around in circles.
Follow Me Dragon ( $1.99 → Free ) The Virtual Reality Company
Follow Me Dragon leverages Apple's ARKit to generate a dragon a friend who resides in your 3-D world. Point your camera at any surface and the dragon will appear. Use a pinch gesture to adjust his size and watch as he does as he please. You can interact with him directly with taps to draw different reactions, play fetch, pick him up, perform tricks, and pose for the camera.
Source link: http://appadvice.com/apps-gone-free