Free Apps to Download TODAY ONLY 11/22/2017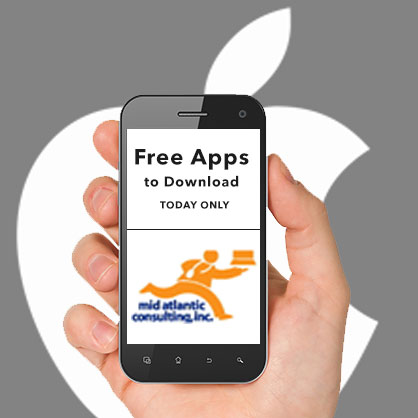 Evermusic Pro – offline music , Coloring Animal Zoo Touch To Color Activity Coloring Book For Kids and Family Preschool Ultimate Edition , Aureus and more
iPhone:
PhotoScan PDF Pro Scanner ( $3.99 → Free ) AMAXIM APPS, INC Just take a photo of what you want to capture and allow PhotoScan to automatically detect the edges. You're also able to manually adjust the selection if need be. You're then able to adjust the contrast and color of your scan, rotate it, or add a border. Scans are automatically saved to the in-app library. They can also be shared as JPEGs, PDFs, or PNGs via email, or you can upload them to Facebook, Twitter, or your favorite cloud service. The app also allows you to import photos and turn them into PDFs.
U4Ea ( $0.99 → Free ) amginE Ink, LLC
U4Ea takes a completely different approach to mindfulness. It asks you three simple questions: How do I want to feel? What personal attributes do I want to boost? What am I preparing for? U4Ea's algorithm will then take your answers and blend its frequencies to create a custom sound just for you. With more than 350 combinations, you'll have no issue finding the sound you need.
Universal:
Evermusic Pro – offline music ( $2.99 → Free ) Artem Meleshko Evermusic allows you to play a variety of audio formats including MP3, AAC, M4A, WAV, AIFF, and M4R. All you have to do is log into a cloud service, and it will hunt down all playable files for you. Tunes can be repeated and shuffled, and you can even create custom playlists. The app also allows you to create sleep timers, manage files, and download files for listening offline as well.
Coloring Animal Zoo Touch To Color Activity Coloring Book For Kids and Family Preschool Ultimate Edition ( $2.99 → Free ) Eggroll Games LLC
Your child can fill in 10 different scenes just by tapping on the colorless canvases. As your child works their way through each scene, new interactive creatures and items will appear. The app also includes helpful hints, so even young children can join in on the fun.
Aureus ( $1.99 → Free ) Galta
Take a good look at the board while it is lit up because the lights will go out! You must then match elements to create electrical currents that will briefly illuminate the board, disintegrate the elements, and turn them into gold. While the board is briefly illuminated from creating a match, you will have another chance at seeing where elements are located and how they're aligned. If you wind up not getting a good enough look, you can use a hint. The game includes three modes, loads of ways to upgrade your gold producing machine, and achievements and leaderboards via Game Center.
Source link: http://appadvice.com/apps-gone-free