Apple TV 4K no longer has USB-C port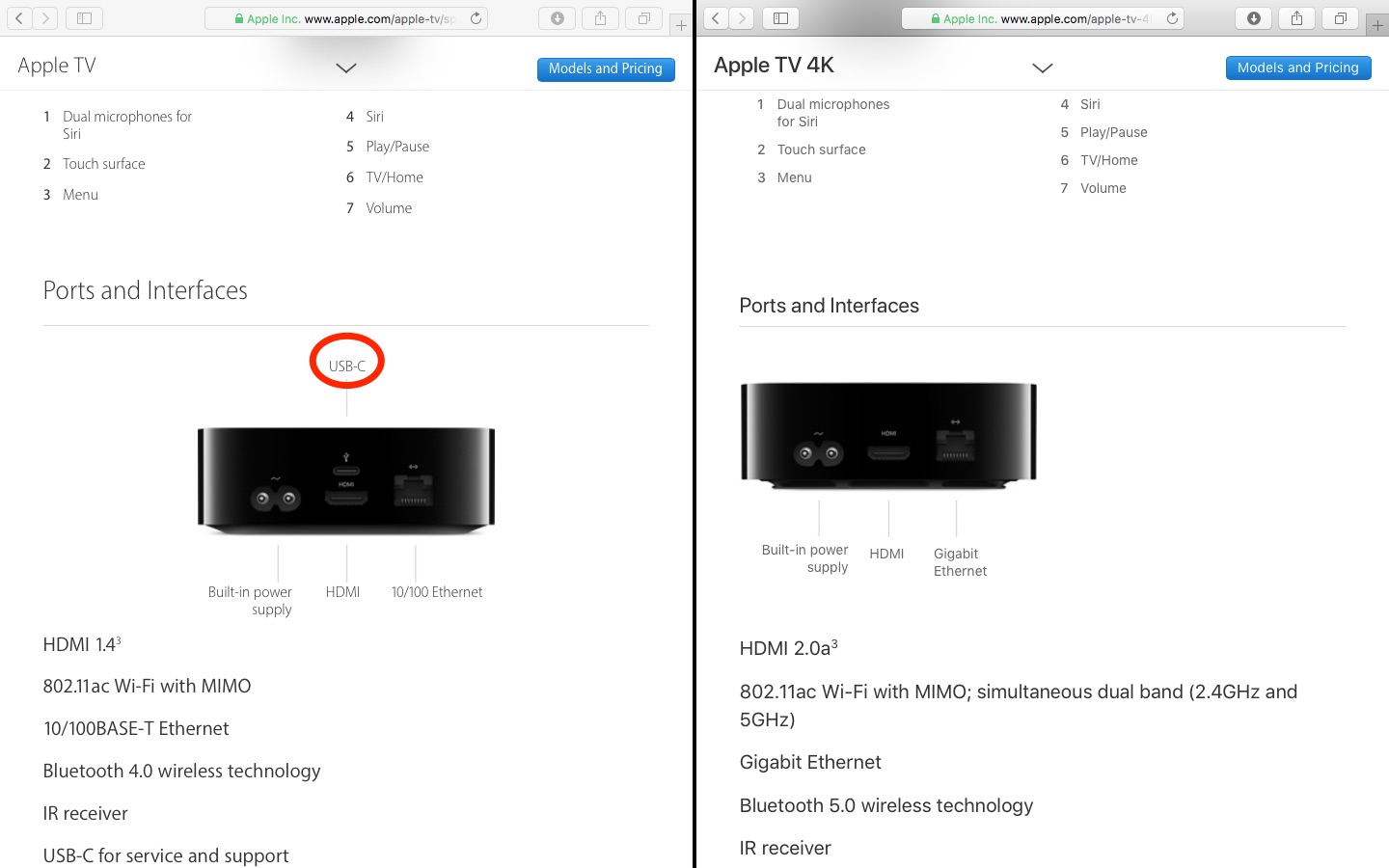 The new $179 Apple TV 4K has finally brought back the speedy Gigabit Ethernet port (the fourth-generation has included only a 10/100 Mbit/s Ethernet for wired LAN networking), but it's lost a USB-C port.
The previous box, which is still sold, has the USB-C port.
It's primarily used for things like service and support by Apple, but enthusiast can also take advantage of it to and connect their Apple TV to a computer via a USB-C to do things such as restore the firmware, take screenshots in Xcode, place an Apple TV in recovery mode and so forth.
4K streaming quality on the new box depends on hardware and Internet connection.
In that regard, it does make sense that they've upgraded the Ethernet port to 1000MBps. According to Apple, 4K streaming requires 15Mbps speeds so it's nice knowing you can hook up your Apple TV 4K to a broadband modem via a wired connection knowing its Ethernet port has enough throughout for smooth 4K streaming.
Like the old box, you can also connect the new Apple TV 4K to the Internet using built-in Wi-Fi 802.11ac with MIMO, but Gigabit Ethernet definitely provides a much more reliable connection (if you don't mind the wire).
Why do you think Apple might have omitted USB-C from the new box?
Sound off in the comments below.
Source link: http://www.idownloadblog.com/2017/09/13/apple-tv-4k-no-usb-c/