Free Apps to Download TODAY ONLY 08/22/2017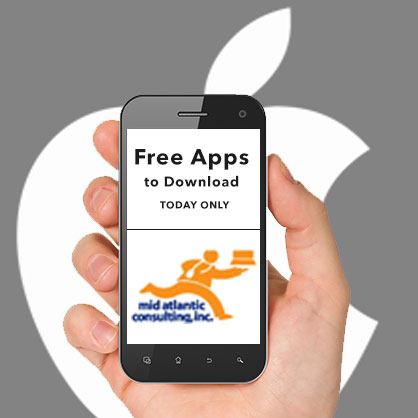 Fitness Point – 7 Minutes Workout PRO , Flick Kick Field Goal , Colossatron: Massive World Threat and more
Universal:
Fitness Point – 7 Minutes Workout PRO ( $0.99 → Free ) ZERO ONE GmbH
Your time is important, but so is your health. Fitness Point will help make sure you're in the best shape of your life without wasting lot of time. All you have to do is hit the start button and follow along with the guided animations. Within seven minutes, your workout will be complete. None of the 12 included exercises require weights or equipment, so you can perform them wherever you are. The app also includes voice feedback, a calorie counter, HealthKit integration, iCloud support, and workout history.
Flick Kick Field Goal ( $1.99 → Free ) PikPok
Wind, arc, speed, alignment, and more are just some of the factors a kicker must consider. Are you up to the challenge? Prove it in two single player modes, one more nail biting than the other, compete online or locally in multiplayer mode, plus earn achievements and climb leaderboards on Game Center.
Colossatron: Massive World Threat ( $0.99 → Free ) Halfbrick Studios
To overcome the formidable forces of General Moustache and his military units, you must attach colored power cores to the body of Colossatron in order to create matches of three. Power core colors can be mixed to create new, more powerful gadgets and weapons, so pay close attention to where you place them. You're also able to upgrade and repair your Colossatron using prisms collected during your rampage. The game includes seven continents to destroy, epic boss battles, and achievements and leaderboards via Game Center.
Orca Puzzles for Kids Jigsaw Wonder Edition ( $1.99 → Free ) Eggroll Games LLC
You won't be able to resist the wonder of this jigsaw puzzle game. Each of the 30 jigsaw puzzles features a breathtaking orca photo to reconstruct. The jigsaw puzzles can be broken up into as few as four pieces and as many as 24. You're also able to choose whether or not you want a colored background and outline hints. What more could you ask for?
Yuri ( $2.99 → Free ) Fingerlab
Yuri wakes up to find himself in the middle of a strange forest filled with weird creatures and massive plants. It's up to you to guide him through this dangerous new world by rolling on the wheels of his bed. You'll have to use elements in your environment and play with physics to reach the end of each of the 10 levels. The game also includes a sticker pack, Apple TV support, and an original soundtrack.
Source link: http://appadvice.com/apps-gone-free