Free Apps to Download TODAY ONLY 08/12/2017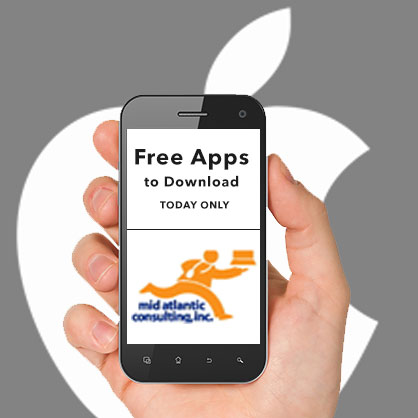 Wake N Shake Alarm Clock , Minimal Maze , Calendarium – Everything about this day and more
iPhone:
Wake N Shake Alarm Clock ( $4.99 → Free ) Andres Canella You'll get a taste of what Wake N Shake is all about the moment you launch the app. During the tutorial, it will ask you to furiously shake your iDevice just to get to the main screen. Don't give up. There's no way around this just like the real alarm. From there you can access the alarm clock, social, music, and settings menus with swipes in different directions. The app includes all kinds of alarm tones to choose from, achievements and leaderboards, a sleep timer, and the ability to adjust the shake intensity.
Universal:
Minimal Maze ( $0.99 → Free ) alper iskender
If you couldn't already tell from its name, Minimal Maze keeps things simple. The idea is to rotate mazes by tapping either side of the screen in order to slide two squares through pathways and around corners and merge them together. Along the way new obstacles will be introduced like sliding doors and keys, making it more and more difficult to complete the challenge. The game includes 90 levels spread across four categories.
Calendarium – Everything about this day ( $0.99 → Free ) Idea Studio
Calendarium helps you live in the present and the past. The top portion of the screen displays today's date, the week of the year, sunrise and sunset times, and the number of days that have passed and are left in the year. The bottom portion includes all of the historical events and major holidays that occurred on this very day. Tap and hold on an event or holiday to share it via Twitter, Facebook, Messages, or email.
OrasisHD ( $1.99 → Free ) Orasis Imaging
You're able to import any photo from your library or take a new one from within the app. Then allow Orasis to automatically enhance your photo, or you can tweak the settings to get the exact look you want. In the end, your retouched photos should look closer to what your eyes perceived when you took them. The app includes 14 presets and the ability to share your correct photos via email, Facebook, or Twitter.
Math Flashcard Match Games for Kids in Elementary School Studying Addition, Subtraction, Multiplication and Division ( $8.99 → Free ) Eggroll Games LLC Math Flashcard Match Games creates a fun environment for your child to work on their math skills with its eye-popping visuals and positive encouragement. Your child can work on matching problems to their answers or matching problems to other problems. The difficulty can be adjusted by changing the number range and by showing the cards or keeping them face down. The game also includes a bubble popping reward after each round.
Source link: http://appadvice.com/apps-gone-free