Free Apps to Download TODAY ONLY 07/17/2017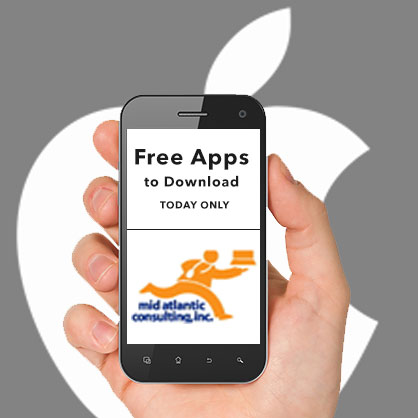 Dr. Panda's Carnival , Drawing Grid & Outline Tracing by Myvinchy , Good Morning Sunshine Rise, Shine, Emoji Stickers and more
iPhone:
Drawing Grid & Outline Tracing by Myvinchy ( $2.99 → Free ) Julian Praest Myvinchy allows you to draw like you're using tracing paper. Take a photo of your subject or utilize one of the built-in templates, and customize the outline to meet your specific needs. Then place your iDevice above your sheet of paper, and you'll be able to see the outlines laid over the top. The assistance mode allows for maximum precision by reducing shaking and having the stencil follow your drawing.
Universal:
Dr. Panda's Carnival ( $2.99 → Free ) Dr. Panda Ltd
Come one, come all to Dr. Panda's Carnival! Your child is put in control of the entire park, allowing them to adjust the speed of the rides, pop popcorn, float on boats, create their own candy masterpieces, and so much more. Five cute animal customers will appear, providing your child with the opportunity to dress them up in different ways and paint their faces. Dr. Panda's Carnival includes tons of other little secrets to discover, so hand your iDevice off and let your child enjoy.
Good Morning Sunshine Rise, Shine, Emoji Stickers ( $0.99 → Free ) Eggroll Games LLC This sticker pack will brighten everyone's day. It includes 29 unique stickers, all starring Little Sunshine. She makes different faces, displays different emotions, and even dresses up for the seasons. Just peel and stick.
PixelWakker ( $2.99 → Free ) Joseph WRIGLEY
PixelWakker allows you to import any photo from your library or capture a new one from within the app. You can then choose from 20 different pixel art effects. You're able to independently adjust the frequency and intensity of each effect via sliders. Your final creations can be saved or shared via your favorite social networks.
Hawaii LocalMoji ( $0.99 → Free ) Bryan Switalski Hawaii LocalMoji will get you and your friends into a more sublime state of mind with its collection of pineapple stickers. The 25 locally illustrated stickers feature a variety of emotions and local sayings like mahalo, howzit, and chee-hoo. Just peel and stick.
Source link: http://appadvice.com/apps-gone-free