Free Apps to Download TODAY ONLY 05/19/2017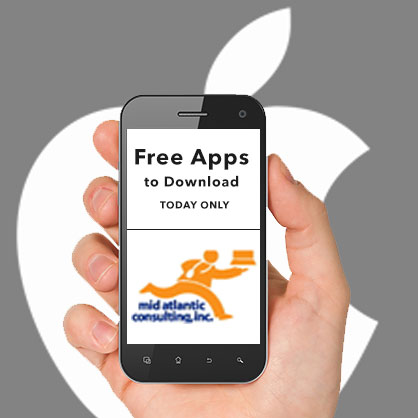 Brushstroke , Deep Sleep Fan – White Noise for Bedtime , Intraboom – Teamwork Project Management Software and more
iPhone:
Intraboom – Teamwork Project Management Software ( $0.99 → Free ) Intraboom, Inc. Intraboom is an all-in-one solution for businesses around the globe. It allows you to organize your business around groups, which can be created for teams, projects, and even your entire staff. All you really have to do is invite those you want to each group. Then you can start discussing topics, sharing files, storing documents, posting deadlines, and assigning tasks as need be. Intraboom's free plan provides support for one group and up to five users. Subscription plans to increase limits are available through the developer's website.
Universal:
Brushstroke ( $3.99 → Free ) Code Organa Brushstroke is all about simplicity. Pick a photo from your library or take a new one from within the app. Brushstroke will automatically transform your photo into a painting. You can then choose a different paint style, color, and canvas. Take some time and experiment, as there are a ton of combinations to create. When you're all finished, sign your painting to personalize it and send it off via Instagram, Twitter, or Facebook. You're also able to have your new work of art printed and shipped to your doorstep.
Deep Sleep Fan – White Noise for Bedtime ( $4.99 → Free ) Kitefaster Deep Sleep Fan provides white noise for bedtime or anytime. It features two fan sounds: low and high. You're able to choose to have the fan start spinning on launch and toggle spin animations on and off. An oscillator option simulates the sound of a fan panning left and right. Enable the timer to have the fan turn off automatically, and set the fader to have the noise slowly disappear. The app also includes AirPlay support.
Animal Math Preschool Math Games for Kids Math App ( $3.99 → Free ) Eggroll Games LLC Your little ones get to explore the farm with Lily and the cute animals. Each of the eight sections stars a cute farm animal, and your child must help them complete the task at hand. Games range from counting and classifying objects to comparing shapes and naming colors. A professional narrator will guide your child along the way and provide positive reinforcement.
Weirdwood Manor ( $2.99 → Free ) All Play, No Work Inc. Weirdwood Manor follows the adventures of three misfit children who all have special talents that they can't quite control yet. The children win a trip to meet their reclusive hero, Arthur Weirdwood, and that's where things take an interesting turn. The storybook weaves a variety of puzzles, games, and other activities within a fantasy tale. Along the way your child will be able to discover secrets which they can put in their journal and recall later on. Weirdwood Manor's first two books include over 90 minutes of story and activities to enjoy.
Source link: http://appadvice.com/apps-gone-free