Check out breathtaking aerial views of Apple Park building lit up at night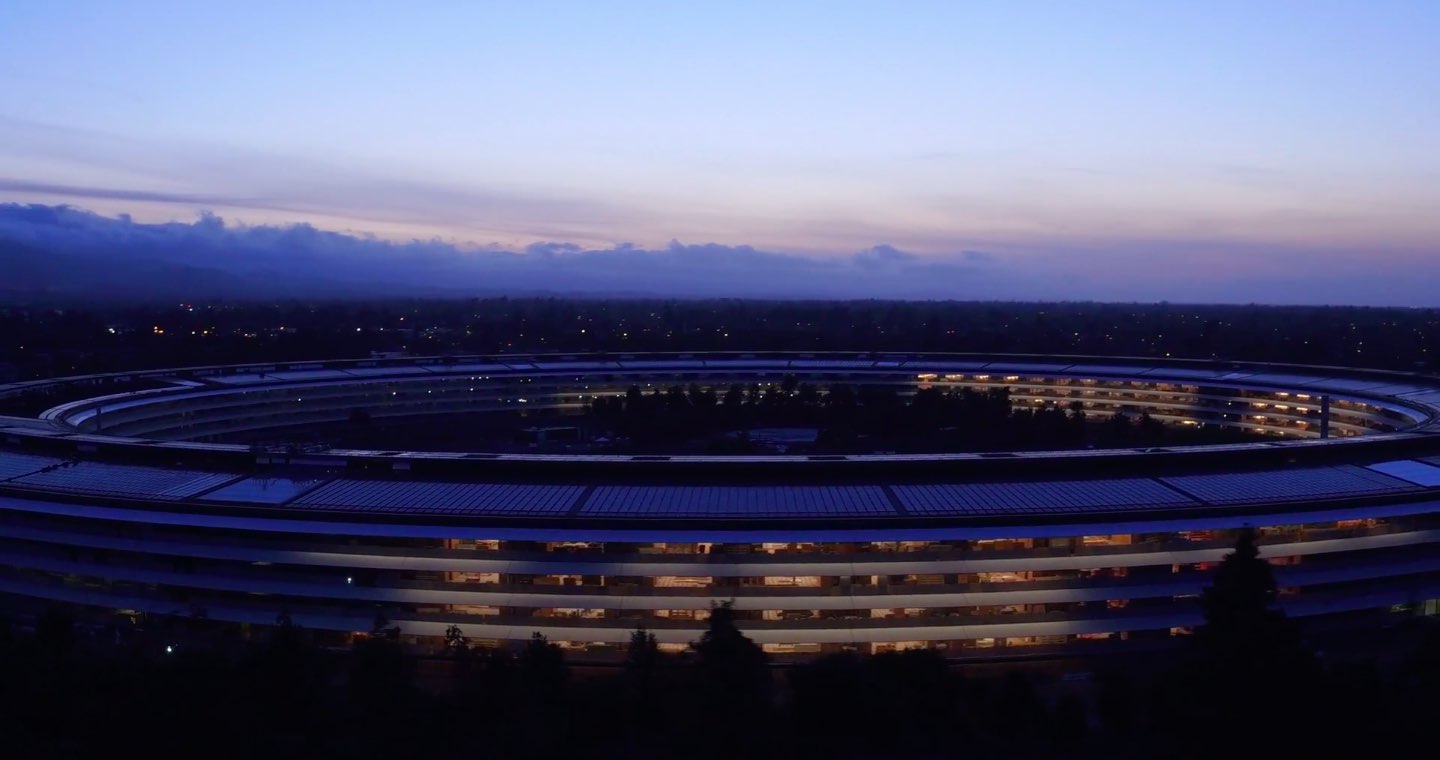 Friday, drone pilot Duncan Sinfield posted his Apple Park construction update showcasing breathtaking aerial views of the main ring-shaped Apple Park building lit up at night.
The mountain of dirt on the campus counties to shrink as contractors continue to work on landscaping, planting mature trees around the site. Solar arrays on the roof of the main building appear to be 100 percent completely installed.
Light posts around the new campus are now active, too.
The building has nine entrances and features a huge café, basically an atrium-like space ascending the building's entire four stories with two massive glass doors that can be opened when it's nice outside. The café was designed to hold 4,000 people at once, split between the vast ground floor and the balcony dining areas.
Here's Duncan's latest video.
In order to be able to open and close the massive glass doors quietly, they hid the necessary mechanism underground. The glass doors weigh in at a whopping 440,000 pounds each. "The only doors I know of in the world that size are on an airplane hangar," said Nelli Diller, a managing director for Seele Group, a German company Apple contracted to create the largest, strongest pieces of curved glass in the world.
Each of the 800 45-foot-tall panels of safety glass used for the main building takes fourteen hours to create so Seele had to expand its capacity by working with its autoclave manufacturer to develop a much bigger cooker that could stack five panels at once. "The one we had was the biggest in the glass industry by far. This new one is just … giant," said Diller.
Both Google Maps and Apple Maps offer three-dimensional views of Apple Park, although Google's 3D imagery appears to be a bit out of date.
For a nicely done video recap of the construction progress Apple's made on the 175-acre campus over the past year, up to May 2017, check out a birds-eye video by videographer Matthew Roberts.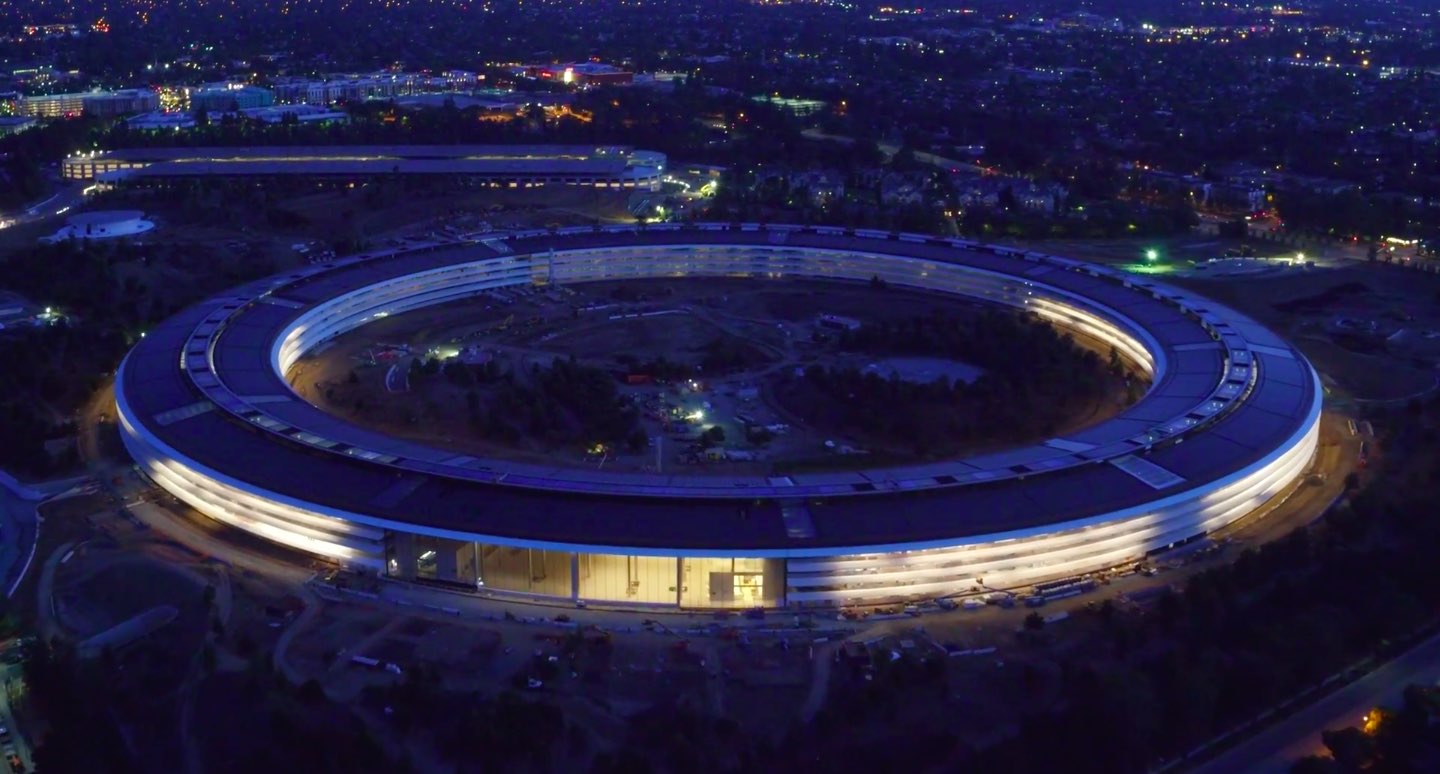 If you like these gorgeous aerial scenes showing Apple Park lit up at night, be sure to check out Duncan's first nighttime footage of Apple Park taken about a month ago.
Apple gave Wired an exclusive look inside the main ring-shape building, offering a bunch of previously unknown tidbits about the project and never-before-seen photographs of it meticulously designed interior and office spaces.
Apple began moving in first employees at the start of April, with about 500 new employees arriving every week thereafter. The company expects to finish the move-in process, complete landscaping work and open the visitor center to the public by year-end.
Apple Park includes 100,000-square-foot fitness and wellness center for employees which includes a two-story yoga room, as well as access to medical and dental services.
"I'm a big believer in people staying active," said Cook, who is something of a fitness buff himself. "It's something that makes them feel better and more energetic. It's all about the fixation on the customer, and the customers here are our people, our employees."
Source link: http://www.idownloadblog.com/2017/05/19/apple-park-video-night-duncan-sinfield/