Free Apps to Download TODAY ONLY 04/20/2017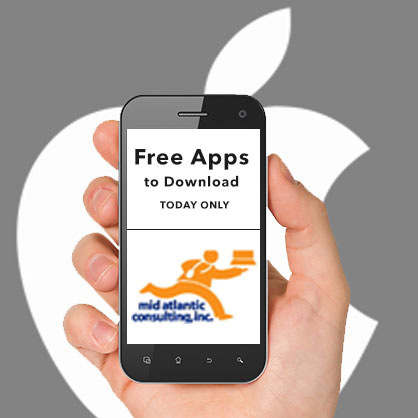 Cut the Rope: Magic , Pointillisted – Photo Artwork Generator , Duel 1st,2nd,3rd,4th,5th Grade Math Games For Kids and more
iPhone:
M Stopwatch – A Multiple Stopwatch ( $0.99 → Free ) Samuel Clark M Stopwatch is the super flexible stopwatch app you've been looking for. It allows you to add as many stopwatches as necessary, and customize each one with a title and color. Stopwatches can be rearranged, edited, and shared at any time. You're also able to control all of the stopwatches at once. The app includes a variety of customization options as well including the ability to disable auto-lock, show badge count, and show lap times.
Universal:
Cut the Rope: Magic ( $0.99 → Free ) ZeptoLab UK Limited In his latest adventure, Om Nom has accidentally been teleported out of his box and into a world filled with magic, but his objective remains the same: Get the candy! An evil wizard is holding his sweet treats hostage, and it's up to you to help him recover them. Being stuck in a magical world has its advantages, as Om Nom is able to transform into six magical creatures that will aid in solving complicated puzzles and reaching the delectable delights at the end of each level. The game includes a total of 160 levels.
Pointillisted – Photo Artwork Generator ( $0.99 → Free ) Eugene Liu Pointillisted allows you to create abstract art with ease. You're able to choose from four different shapes: rectangle, circle, triangle, and hexagon. The complexity and scale of each point can be adjusted via sliders. Pointillisted even allows you to vary the size by color and isolate by hue, saturation, and brightness.
Duel 1st,2nd,3rd,4th,5th Grade Math Games For Kids ( $4.99 → Free ) Makkajai Edu Tech Private Limited With Monster Math Duels, no one is left out. It allows children from grades one through five compete against one another in math duels while keeping the difficulty level of the problems aligned. This ensures a balanced playing field. Children are able to compete locally on the same screen, via Bluetooth, or against the computer. While having fun they will be practicing and learning over 60 skills including addition, subtraction, division, multiplication, factors, and prime numbers. The game also includes detailed stat tracking.
Source link: http://appadvice.com/apps-gone-free